Gary police shoot man after responding to call of a man with a gun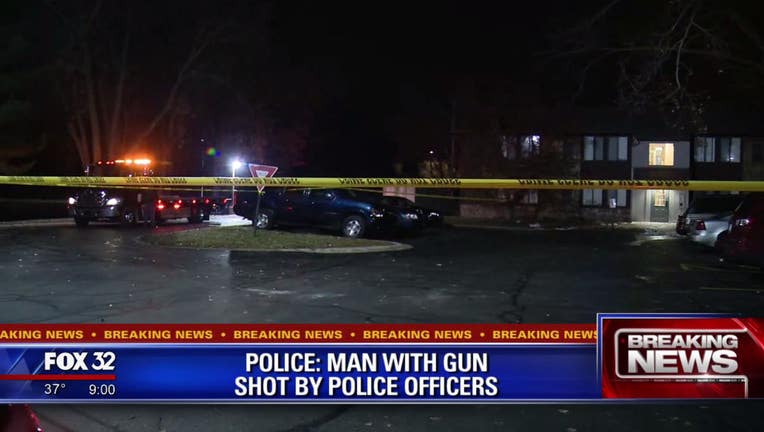 GARY, Ind. - An armed man was shot by a police officer Sunday evening in northwest Indiana, according to police.
About 5:30 p.m., Gary police responded to reports of an armed man in the 2400 block of Roosevelt Street, according to Gary police spokeswoman Dawn Westerfield and the Lake County sheriff's office.
When officers arrived, a caller directed them to an 82-year-old who was sitting inside of a vehicle in front of an apartment complex, authorities said.
They attempted to disarm the man using verbal commands, but he refused to comply and was shot by an officer, authorities said. He was taken to Methodist Northlake Hospital for treatment.
No officers were injured in the shooting, and a weapon was recovered from the scene authorities said.
The Lake County sheriff's department is handling the investigation.