Gas station manager beats down robber with fire extinguisher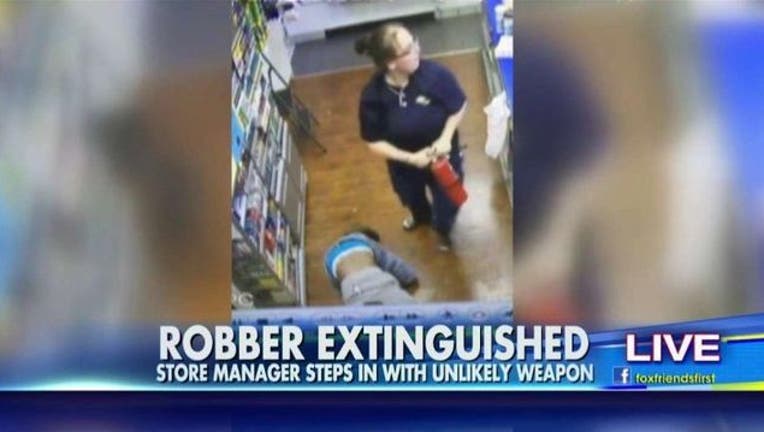 article
Dramatic surveillance video shows a gas station manager in Ohio repeatedly battering an alleged robber with a fire extinguisher. The incident occurred Wednesday afternoon when a man entered a Sunoco gas station store in Toledo, Ohio, according to the Toledo Police Department.
He asked an eight-months pregnant clerk to swipe his card. When the cash drawer opened, he reached over the counter and tried to grab cash from the clerk's hand. When she pulled back, he hopped over the counter and began pushing and shoving the pregnant clerk. That's when the store manager and a male employee leapt into action.
They struggled with the suspect, eventually getting him down to the ground. The store manager grabbed a nearby fire extinguisher and began bashing him on the back.
Eventually, the suspect was able to get away and ran out of the store with about $500 in cash from the register. The Toledo Police Department posted a video of the suspect, asking for the public's help in identifying him.