Geneva man gets 30 years for strangling wife in jealous rage, dumping body on tracks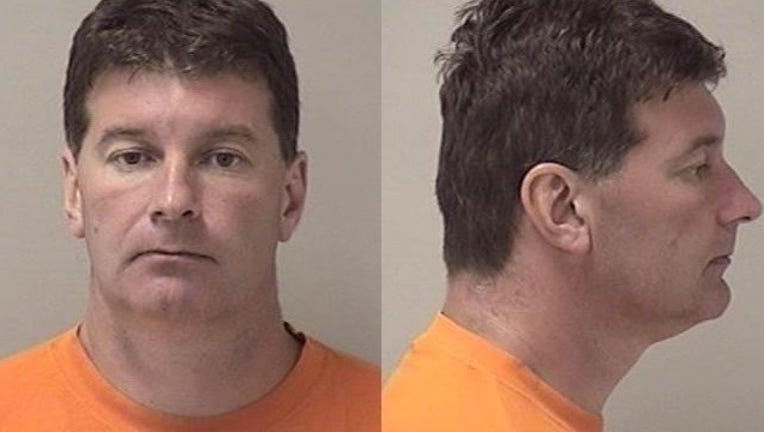 (ST. CHARLES) A west suburban man who strangled his wife in a jealous rage, then dragged her body to nearby railroad tracks to try to make it look like a suicide, has been sentenced to 30 years in prison.
Shadwick R. King, 47, of the 800 block of Oak Street in Geneva, was sentenced by Circuit Judge James Hallock on Friday. A Kane County jury convicted King of first-degree murder on March 16 for the July 2014 death of 32-year-old Kathleen King, according to a statement from the Kane County State's Attorney's office.
"Mr. King committed the ultimate act of domestic violence in a fit of jealousy and rage. His violent selfishness was a tragedy for Kathleen and her family and friends, but much more so for the Kings' young children, who are now deprived not only of their mother but of both parents," state's attorney Joe McMahon said in the statement.
At trial, evidence showed that sometime after 5 a.m. July 6, 2014, King fatally asphyxiated his wife at their home after learning that she had been seeing another man, prosecutors said. Sometime after 6:30 a.m., a Metra conductor reported seeing a female body on the Union Pacific tracks near the 200 block of Briar Lane and Esping Park.
Geneva police found the woman dead about 6:50 a.m. and she was later identified as Kathleen King.
By law, King must serve 100 percent of the sentence, the state's attorney's office said. He will receive credit for at least 388 days served in the Kane County jail, where he had been held on a $1.5 million bond.
"This sentence is a suitable price for Mr. King to pay but it's nothing compared to the cost borne by their children, who must live with the burden of their own father taking their mother from them. Although the sentence will not erase the hollow feeling that Kathleen's family and friends have felt since her death, I do hope they see it as just," McMahon said.