Gomes helps Royals beat White Sox 6-4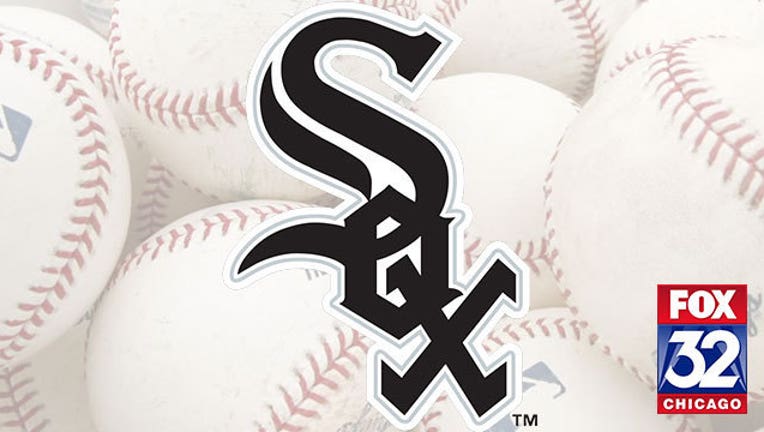 article
CHICAGO (AP) — Kansas City Royals manager Ned Yost was sitting in his office in the visiting clubhouse when White Sox broadcaster Ken Harrelson walked in and offered him a lucky gold coin.
Yost accepted the present with a big grin. After all, he could use a little help with all of the Royals' bumps and bruises.
Jonny Gomes drove in three runs, and the banged-up Royals moved into a tie with Toronto for the AL's best record with a 6-4 victory over Chicago on Thursday.
Kansas City played without outfielders Lorenzo Cain and Alex Rios on a windy, cold night, and designated hitter Kendrys Morales (left quad tightness) and catcher Salvador Perez (swelling in right thumb) both departed during the game. Cain was sidelined by a sore right knee, and Rios was scratched because of a stiff back.
Yost used Ryan Madson in the ninth because he said closer Wade Davis had a bit of a stiff back. But he said none of the injuries were serious.
"They're very trivial, day to day, probably overly cautious concerns," he said. "I mean just trying to do the smart thing."
Each of the achy players is day to day, and the AL Central champions held on for their second straight victory against the lowly White Sox. Kris Medlen (6-2) pitched six innings of two-run ball, and Madson earned his third save.
"Got into a good rhythm and just tried to repeat my delivery and everything," Medlen said, "and it paid off."
Kansas City (92-67) finishes the season with three games at Minnesota, while Toronto, which holds the head-to-head tiebreaker over the Royals, closes with a weekend series at Tampa Bay.
John Danks dropped his third consecutive start as Chicago lost for the seventh time in nine games. The White Sox (74-85) went 7-12 against the Royals in 2015 and have lost the season series to Kansas City in each of the last five years.
Danks (7-15) was tagged for six runs and 11 hits — matching a season high — in five innings. The left-hander dropped to 10-3 with a 2.87 ERA in 22 career starts against the Royals.
"Command wasn't where it needs to be, but I certainly felt like I threw the ball better than the line shows," Danks said.
Jose Abreu's two-run single in the seventh trimmed Kansas City's lead to 6-4 and gave him 101 RBIs on the year. The Cuban slugger became the second player in major league history with 30 or more homers and 100-plus RBIs in each of his first two seasons, joining Albert Pujols.
"It is a big honor to see my name along with Albert," Abreu said through a translator. "He's one of the greatest players in the history of baseball and now I have the opportunity to see my name next to his. It's a big honor for me."
The White Sox almost pulled within one run in the eighth, but Royals reliever Kelvin Herrera made a nifty tag between his legs to get Alexei Ramirez at the plate for the final out. Ramirez tried to score after a pitch got away from catcher Drew Butera.
GRIEVING YOUNG
Kansas City RHP Chris Young is back on the mound on Friday night for his first start since he pitched five no-hit innings Sunday, a day after his father died. He plans to return home to Dallas this weekend and then rejoin the Royals for the start of the playoffs.
Young said pitching and being around the team is a "welcome distraction."
"It's a great group," he said. "Guys are so uplifting, and honestly, they picked me up the other day. They made some great defensive plays. They told me, 'We got you today. We're winning this game. We got you,' and it meant so much to me."
TRAINER'S ROOM
Royals: Cain fouled a pitch off his knee in the seventh inning of Wednesday night's 5-3 victory over the White Sox.
White Sox: Rookie 2B Micah Johnson had arthroscopic surgery on his left knee on Thursday morning. Scar tissue was removed, and the team said the knee was structurally sound. He is expected to be ready for spring training.
UP NEXT
Royals: Plenty at stake in Kansas City's closing series at Minnesota. The Twins are fighting for the second AL wild card.
White Sox: LHP Chris Sale (12-11, 3.48 ERA) needs three strikeouts to break Ed Walsh's season franchise record of 269 set in 1908. Sale faces Detroit RHP Alfredo Simon (13-11, 5.18 ERA) on Friday night.
___
Jay Cohen can be reached at http://www.twitter.com/jcohenap