GOP lawmakers pitch new plan to trim Illinois pension debt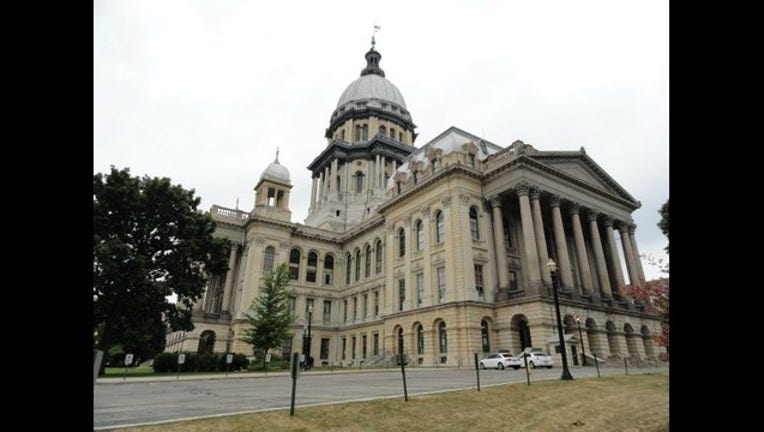 article
CHICAGO (AP) — Republican lawmakers are pitching a new idea they say could make a small dent in Illinois' worst-in-the-nation pension debt at a time when the state has few remaining options for dealing with the multibillion-dollar problem.
Rep. Mark Batinick said Thursday he wants the Illinois House to hold hearings on a plan to offer state employees nearing retirement a smaller lump sum payment for a portion of their pension benefits, rather than an annuity.
The so-called "exchange option," which would be voluntary, is commonly used by corporations to cut long-term pension costs. It's unclear how much money it would save the state, but the Plainfield Republican said Illinois needs to start taking "small bites" out of its roughly $111 billion unfunded pension liability.
"Does it completely solve the pension crisis? No," Batinick said. "Does it move it in the right direction? Absolutely."
The latest proposal comes as Illinois lawmakers — already wrangling over a state budget that's billions in the red — are seeing pension costs sharply increase and their alternatives for reducing them dwindle.
The Illinois Supreme Court ruled earlier this year that a 2013 overhaul approved by lawmakers was unconstitutional because it cut retirement benefits. On Wednesday, a spokeswoman for Democratic Attorney General Lisa Madigan said the office had reviewed its legal options and decided not to appeal the case to the U. S. Supreme Court.
Rep. Elaine Nekritz, a Northbrook Democrat and chairwoman of the House pension committee, said she's open to considering Batinick's proposal. While it won't bring significant savings, she said, the state has few options that will.
"It's an idea that has constitutional merit and may have some fiscal merit," Nekritz said.
A spokesman for We Are One Illinois, a coalition of unions that sued to have the 2013 legislation thrown out, said a plan designed to save the state money would shortchange retirees and further deplete assets in the already underfunded pension systems.
"The public should be very skeptical of the concept," spokesman Bill Looby said.
Steve Brown, spokesman for Democratic House Speaker Michael Madigan, declined to comment on Batinick's resolution, saying he hadn't seen it.
Batinick said some state workers may see tax benefits from taking the lump sum payment. It also would give employees money that could be willed to the next generation — something that can't be done with a pension — and help them diversify retirement funds.
Rauner spokeswoman Catherine Kelly noted the GOP governor included a similar provision in his pension proposal.
"Providing workers this choice is constitutional and will move the state toward a better fiscal path," she said.
___
The resolution is HR752.