Gov wants to auction state offices in Chicago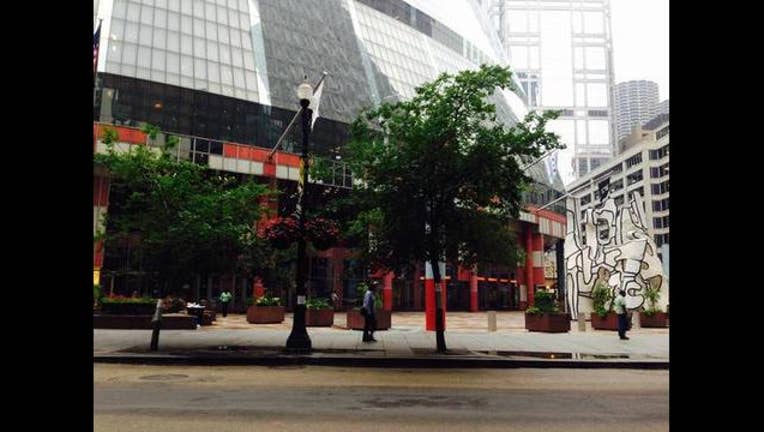 article
CHICAGO (AP) — Gov. Bruce Rauner unveiled plans Tuesday to auction off the architecturally distinct James R. Thompson Center, which could lead to the razing of the 16-story glass-paneled building in Chicago that has housed state government for three decades.
Rauner, who declined to say how much the building is worth amid ongoing appraisals, called it an "inefficient" and "wasteful" use of space with its large indoor atrium and backlog of maintenance projects equaling roughly $100 million. He wants to move the approximately 2,200 downtown employees to other offices in the area or Springfield and put the building up for a cash sale within a year.
"We think it's a home-run decision in every regard," he said at a news conference.
The building, designed by famed architect Helmut Jahn and named for a former Illinois governor, opened in 1985. It cost the state roughly $170 million. Marked by a half-dome with pinkish-red and blue panels, the 1.2 million-square-foot building sticks out, particularly next to its more stately granite neighbor, City Hall.
Disrepair is evident at the building, which also has structural problems: Duct tape patches worn and stained carpets. Wiring and electricity is dated. Heating and cooling costs have soared. Rust stains a wall of a public meeting space. Noise and smells emanate from a basement food court.
Rauner estimated the sale could save up to $12 million annually, and pitched it as a way to increase tax revenues for cash-strapped Chicago.
But any such sale faces several hurdles. Statewide officeholders, including public facilities run by the Secretary of State, have to decide where to relocate. There are leases to negotiate with existing businesses; nearly 300 non-government employees will be impacted.
Also, Rauner needs lawmakers' approval at a time when the first-term Republican is at a months-long impasse with Democrats over the budget, which has already led to closures, layoffs, lawsuits over payments and scaled-back state services. A spokesman for House Speaker Michael Madigan didn't immediately have a comment, and Senate President John Cullerton's spokeswoman said the office would review any proposed action.
It's not the first time there's been talk of selling. Former Gov. Rod Blagojevich once floated selling the building and leasing it back, and later proposed mortgaging it to generate revenue, an idea that was found unconstitutional.
Rauner called his decision good management, irrespective of the budget crisis. He said a developer could take over the building and attract stores, a hotel or condominiums.
The governor said he wouldn't comment on the architecture or aesthetics of the building.
"It just not usable for much of anything," said Rauner. "The good news is it's really just a few structural beams and some glass so it doesn't cost that much to take down and it could be replaced by a very positive, very impactful new building."
The possibility of razing the building — often a stop on city architecture tours — rankled some.
Chicago Architectural Foundation president Lynn Osmond deemed the Thompson Center an "important part of the city's fabric" and that knocking it down would be "a shame."
Even Jahn said the best way to make use of the building would be repurposing it as a 21st century landmark with new vendors or tech companies. The initial vision for the building was to be a "symbol for the openness and transparency of the state government," Jahn said in a statement, but that subsequent administrations didn't follow through.
Commercial real estate experts said most of the building's value is the land, but the open-space design could create problems. In previous years, the building was floated as a potential casino. Rauner, who only supports casinos if local communities want them, said it was up to developers.
"It's going to be a very challenging re-use project despite the fact that it's part of the Chicago skyline," said senior vice president Eric Feinberg at Savills Studley, a commercial real estate advising firm.
___
Follow Sophia Tareen at http://twitter.com/sophiatareen.