Grand jury impaneled in possible cover-up in Laquan McDonald case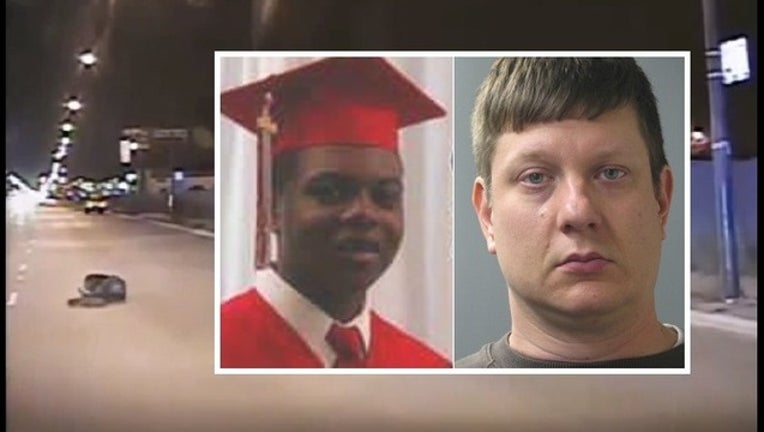 article
SUN-TIMES MEDIA WIRE - A special grand jury has been impaneled to hear evidence about whether Chicago Police officers participated in a cover-up in the aftermath of the fatal shooting of 17-year-old Laquan McDonald, special prosecutor Patricia Brown told a Cook County judge on Wednesday.
Holmes said 26 people are on the grand jury. Sixteen of those are regular jurors and 10 are alternates, the former Cook County judge said as she stood before Chief Criminal Court Judge LeRoy K. Martin Jr., the Chicago Sun-Times is reporting.
Holmes also said subpoenas will be issued within 30 to 40 days.
There's no set amount of time for the grand jury, once impaneled, to reach a decision in the case.
The matter is back up in court on Jan. 18.
Last year, Chicago Police Officer Jason Van Dyke was charged with murder for shooting McDonald 16 times as he walked away from police officers while holding a knife on the Southwest Side in October 2014.
No other officers have been charged in the incident that made headlines after the harrowing dashcam video of the shooting was made public.
In July, Martin named Holmes as the special prosecutor to look into whether other officers lied about the circumstances that led to McDonald's death.
Chicago Police Supt. Eddie Johnson in August moved to fire seven officers — including Van Dyke's partner — for allegedly making up accounts of what happened in the shooting.
That same month, Judge Vincent Gaughan appointed Kane County State's Attorney Joseph McMahon to be a special prosecutor in Van Dyke's murder case.