Gun that killed Chicago commander traced to Wisconsin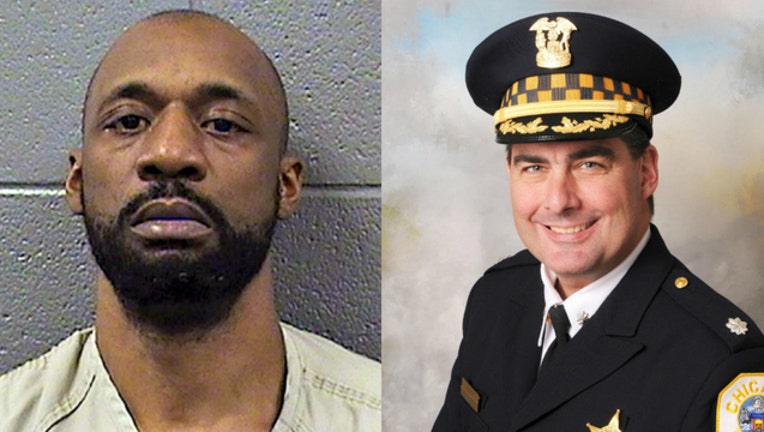 article
CHICAGO (AP) - The handgun used to kill a Chicago police commander had once been bought and sold by an unlicensed gun dealer who federal authorities say described peddling guns "like an addiction."
The Chicago Tribune investigated the various sales of the gun that was used to kill Cmdr. Paul Bauer in February. The accused shooter, Shomari Legghette, has pleaded not guilty to first-degree murder.
It's unclear how Legghette allegedly got the weapon. But federal investigators traced the gun to a 68-year-old Wisconsin man, Thomas Caldwell, who has pleaded guilty to a federal charge of selling firearms without a license. A man Caldwell said he sold the gun to last year has pleaded not guilty to a similar charge; investigators say federal agents found 40 guns at that man's home.
Experts say the case illustrates the ease with which people can illegally buy and sell guns either online or hand-to-hand. Chicago police say that's a big factor in the hundreds of shooting deaths each year in the city.
Citing court documents and statements made in court, the Chicago Tribune reports that Caldwell admitted he had been buying and selling guns for years, even after he was told by federal authorities to stop because he didn't have a license. Caldwell is awaiting sentencing in the case.
One of those weapons was the Glock 26 9 mm handgun that authorities say Legghette used to kill Bauer. Caldwell said he bought the gun because of its small size in March 2015 for about $350. He said he purchased the gun from a man who belonged to the same gun club he did.
Caldwell said the seller had purchased it from a gun shop outside Madison, Wisconsin. According to federal authorities, Caldwell sold the gun on a website he'd used to post hundreds of ads for gun sales. He sold the gun to a man federal authorities say he knew only as "Kevin Sweepie," who investigators say was a Milwaukee resident named Ron Jones.
"Mr. Caldwell described several recent firearm transactions, showed the officer a large inventory of firearms inside his residence, and explained that selling firearms was like an addiction," O'Shea, the assistant U.S. attorney, said at Caldwell's court hearing last month.
Caldwell was under investigation before Bauer was shot. In December of 2017 - about two years after the U.S. Bureau of Alcohol, Tobacco, Firearms and Explosives warned him to stop selling guns without a license - ATF agents working undercover met him at his home in Madison and bought a handgun for $500. Caldwell and Jones were arrested after Bauer's death; Jones and his attorney declined to comment to the Tribune.
Mark Jones, a former ATF agent who isn't involved in the investigation, said the evidence gathered in both cases highlights the need for regulation and scrutiny of private gun sales. He said illegal gun traffickers know the ATF can't follow up on every violation, and that the consequences aren't especially tough when charges are charges are filed.
He noted that Caldwell pleaded guilty to a single count despite all the guns he admitted to selling. He faces up to five years in prison when sentenced.
"The point is, is it creating enough of a deterrent?" he said. "I don't think so."
___
Information from: Chicago Tribune, http://www.chicagotribune.com