Gunmen disguised as mariachi musicians kill 5 in Mexico City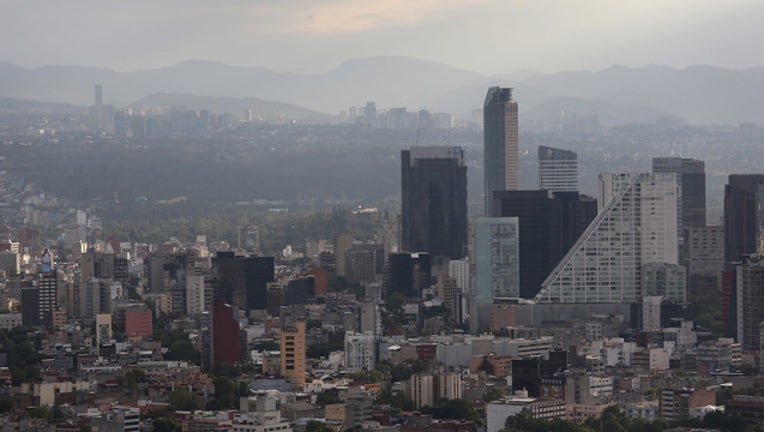 (FoxNews.com) - At least five people were killed and eight others were wounded Friday night after gunmen disguised as mariachi musicians opened fire in Mexico City's iconic square, sending residents and tourists fleeing as they head into the weekend's Independence Day celebrations.
Three gunmen opened fire with pistols and rifles at Plaza Garibaldi, known to be a place where bands serenade tourists, city officials said. Four people died at the scene while another woman was pronounced dead after succumbing to her wounds at a hospital Saturday afternoon.
At least one foreigner was among the five killed in the shooting rampage, the Mexico City prosecutor's office said.
Surveillance video from the deadly incident showed the alleged gunmen dressed in mariachi garb as they fled on motorcycles.
A Mexican security expert, Alejandro Hope, said the incident appeared to be a targeted shooting on a specific restaurant in the plaza by an organized crime group.
"It was not random," he said.
The shooting cast a bloody pall over Independence Day festivities. Many Mexicans will wear mariachi costumes, a symbol of national pride, on Saturday night to commemorate the launch of the revolt against Spanish rule on Sept. 16, 1810. It is also the busiest time of year for Garibaldi Plaza, a beloved but seedy square that draws heavily on Mexican folklore.
Despite the incident, shops and restaurants appeared to be operating normally. Mariachi musicians returned to the square around the same time the shooting took place a day prior. A manager at Tenampa cantina, which bills itself as having first brought mariachi troupes to the plaza in the 1920s, said there was no change in the number of customers.
"We haven't had any reservations canceled and we continue to book tables," he said.
The number of homicides have increased in Mexico City since 2014. The city — known to be a popular tourist destination for those looking to experience the arts, food and culture — has relatively stayed out of the drug violence plaguing other tourist hotspots, Reuters reported.
This year, Mexico City is also on track for a record number of homicides.
More on FoxNews.com.
The Associated Press contributed to this report.