Happy National Hot Dog Day!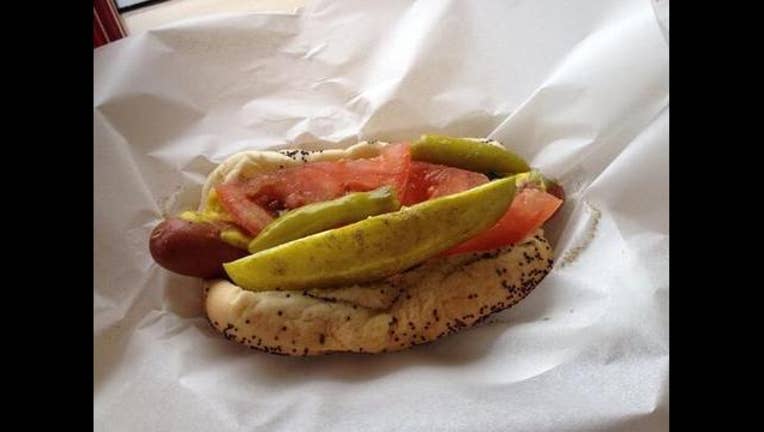 article
It's always a good day to enjoy a nice, savory hot dog - but Thursday you can justify that craving!
When people think of Chicago, they often think of the skyline, sports and deep dish pizza. But many also think about a juicy Chicago style hot dog!
Well, Chicago hot dog lovers can rejoice, because the day we have all been waiting for is here! Thursday, July 23  is National Hot Dog Day! Whether you love an all beef frank with mustard, relish and celery salt, or just some ketchup and onion with chili cheese, Wednesday is the day to grab a bite and celebrate! On top of all that, July is considered National Hot Dog Month.
And if hot dogs are your favorite food, there is no need to be ashamed! A crack team of encased meat experts say Americans eat roughly 7 billion hot dogs during the summer months. Wowza!
And to celebrate the day, Bull & Bear will be serving up the Homewrecker hotdog that will include mustard, relish, onion, tomato, peppers and a sesame bun for $16!

Starting at 11:30 a.m., Bull & Bear will be challenging customers to take on the 22-inch Chicago-style dog and ask them to finish it in one sitting! If they can, the dog lovers will receive a t-shirt and the hot dog will be comped!
If you are looking for a place to grab a hot dog today, try out the Veinna Beef hot dog locator. Join the conversation on our FOX 32 News Facebook page and let us know what your favorite hot dog toppings are!