Helicopter makes unplanned landing in Stickney park area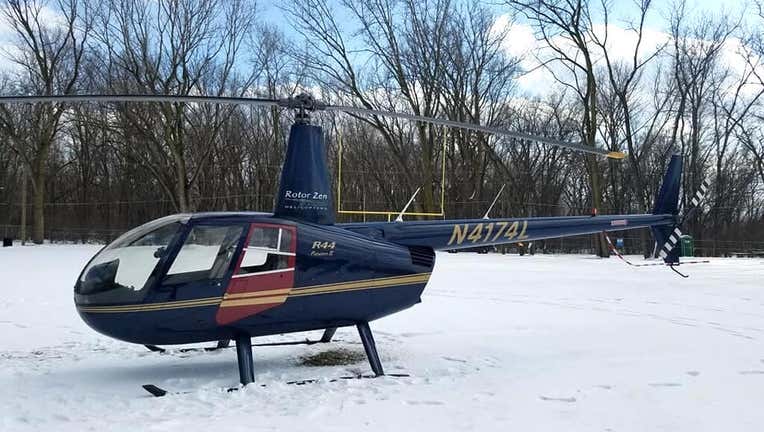 A helicopter pilot made an emergency landing Thursday in southwest suburban Stickney after taking off in Chicago and getting a warning light.
The helicopter was headed to a photo site but made "precautionary landing" at Horn Field near the Summit Water Reclamation building, three miles southwest of Midway Airport, according to an emailed statement from FAA spokesman Tony Molinaro.
"The pilot got a warning light and declared an emergency," according to Chicago Fire Department spokesman Larry Langford.
The pilot attempted to make an emergency landing at the northwest corner of Midway, but radioed that he couldn't make it and decided to land in the nearest safe place, Langford said.
The helicopter, occupied by two people, landed safely about 2 p.m. near the Stickney Water Reclamation Plant at 40th Street and Ridgeland Avenue, according to the Stickney police department.
Neither occupant required medical attention, Langford said.
"It turned out to be a simple landing," he said. "He still had engine power."
Online flight records show the helicopter took off nine minutes earlier at Vertiport Chicago Heliport, 1339 S. Wood St.
FAA spokeswoman Elizabeth Cory was unable to say why the helicopter landed, or where it was headed to, saying the information was under investigation.
Stickney police said the FAA and NTSB were called to investigate.