House collapses on Northwest Side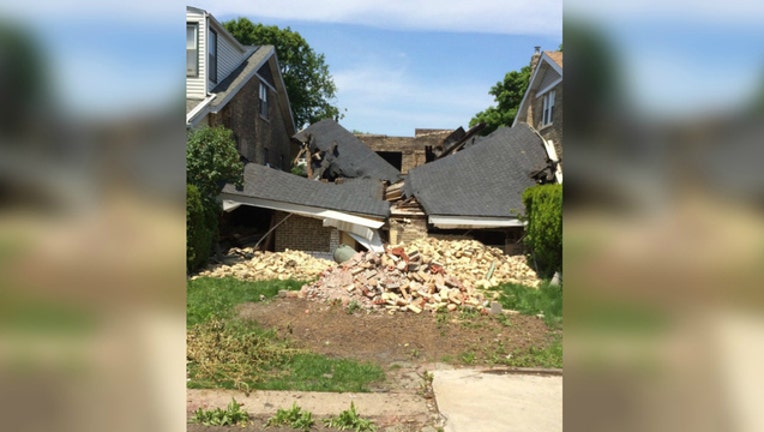 CHICAGO (SUN TIMES WIRE) - A house collapsed Saturday afternoon in the North Center neighborhood on the Northwest Side.
The 1 1/2-story house collapsed about noon in the 2500 block of West Hutchinson, according to police and Fire Media Affairs.
The house was being renovated, and workers had removed bricks from the structure a few days ago, Fire Media Affairs Director Larry Langford said.
Firefighters searched the remains of the building but did not find anyone inside, Langford said. No injuries were reported.