House Democrats reportedly preparing 'subpoena cannon' for Trump-related probes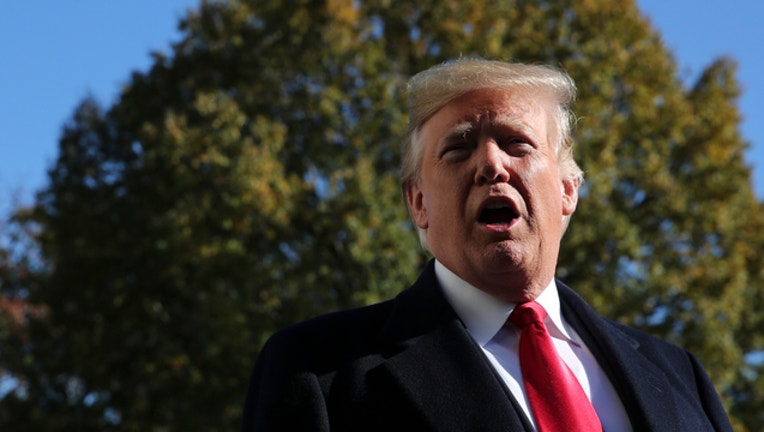 article
FOX NEWS - The subpoenas are coming.
Democrats, fresh off winning back control of the House last week, are preparing widespread investigations into President Trump's life and work, as the president says he's adopting a "warlike posture" in anticipation of the probes.
Those investigations could cover everything from Trump's ousting of Attorney General Jeff Sessions last week to Trump's past tax returns as a businessman to the findings of the Robert Mueller investigation of the 2016 election to Trump's relationship with adult film star Stormy Daniels.
One senior Democratic source on Monday told the news site Axios, which published 85 potential Trump-related targets, they are preparing a "subpoena cannon" for when the new Congress is seated in January.
It's the latest indication that Democrats plan to aggressively take advantage of their new majority, as they regain the power to open a slew of investigations into the White House and the president himself.
Since last week's midterms, Trump has fired a warning shot at Democrats, declaring he would turn the tables and leverage his party's Senate majority to investigate Democrats if they go that route.
"I think I'm better at that game than they are, actually, but we'll find out," the president said at a post-election news conference.
House Democratic Leader Nancy Pelosi, who hopes reclaim the position of House speaker when her colleagues vote on leadership roles in the coming weeks, said last week that the midterms were about "restoring the Constitution's checks and balances to the Trump administration."
"In sharp contrast to the GOP Congress, a Democratic Congress will be led with transparency and openness, so the public can see what's happening and how it affects them. ... We will have accountability," Pelosi said.