Humboldt Park man convicted of killing 2 motorists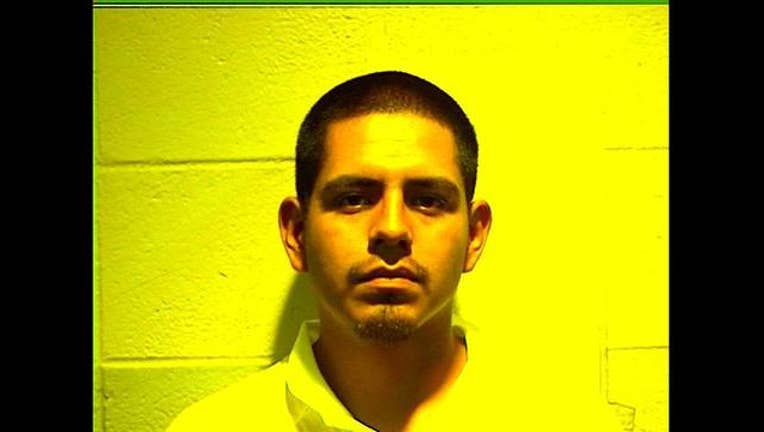 article
CHICAGO (STMW) - A Humboldt Park man was convicted Wednesday of shooting two motorists to death and robbing two others during a frenetic crime spree on the West Side, the Chicago Sun-Times is reporting.
During her closing arguments, Assistant State's Attorney Ashley Romito called Ricardo Marchan a "coward" for murdering 18-year-old Michael Hernandez and 35-year-old Patrick Cregan.
"It took him three minutes to decimate the lives of two human beings," Romito said.
Marchan gunned down the men "for fun" from his Chevrolet Blazer and went on to rob two other men at gunpoint on Aug. 2, 2009, prosecutors said at the beginning of Marchan's trial last week.
But at the time of Marchan's arrest six years ago, police told the Chicago Sun-Times that he went on the rampage because his girlfriend broke up with him a few days before.
A Cook County jury deliberated less than two hours Wednesday before finding Marchan guilty of murder and armed robbery.
Marchan, 31, showed no emotion when the clerk in Judge Lawrence Flood's courtroom read the verdicts.
Hernandez's mother, Liza Burgos, wept as family members consoled her.
She told reporters her son was a "happy go-lucky" student who dreamed of becoming a pilot.
Burgos said she was "grateful" of the jury's decision.
On the day of the shooting, Marchan, armed with a 9mm Winchester rifle, first gunned down Hernandez, who was driving his mom's car, in the 1500 block of N. Western Avenue.
Minutes later, Marchan shot Cregan, who was driving to deliver a pizza, in the back of his head in the 1400 block of North California Avenue.
Marchan then drove west to the 3800 block of West Dickens, where he robbed two men who were returning from a party.
One of the robbery victims, Armando Zamora, testified that he thought Marchan was waving around a fake weapon. But then Marchan fired twice in the air.
Marchan was arrested on the scene in the midst of the robbery.
Cregan's father, also named Patrick, was sleeping when he learned about his son's death.
"Going around shooting people? That's crazy," the elder Cregan said Wednesday.
"He [Patrick Cregan] didn't deserve that."