Husband surprises wife with 500 roses to celebrate her last chemo treatment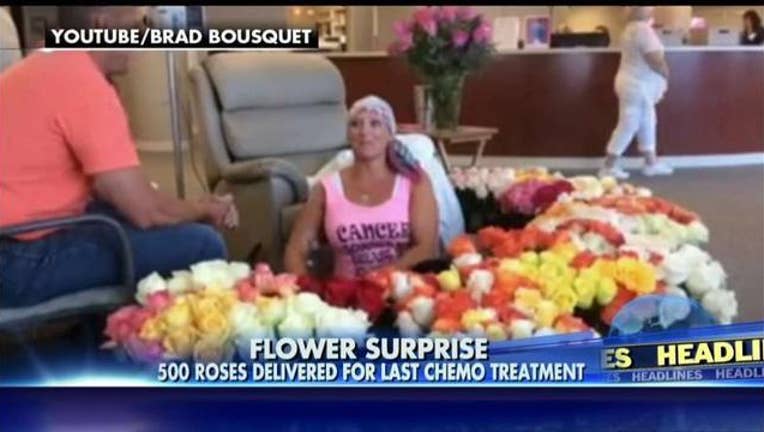 article
(FoxNews.com) - A Nebraska man wanted to do something special to celebrate his wife completing her final chemotherapy treatment.
Brad Bousquet explained in a Facebook post that a dozen roses didn't seem like enough, so he surprised her with 500.
Video shows Alissa Bousquet's shock at seeing 36 vases of roses being delivered by friends and family to her at the Methodist Estabrook Cancer Center in Omaha, Nebraska.
"Holy moly!" she repeatedly says in disbelief.
Read the full story on FoxNews.com.