Illinois Attorney General Lisa Madigan won't seek re-election in 2018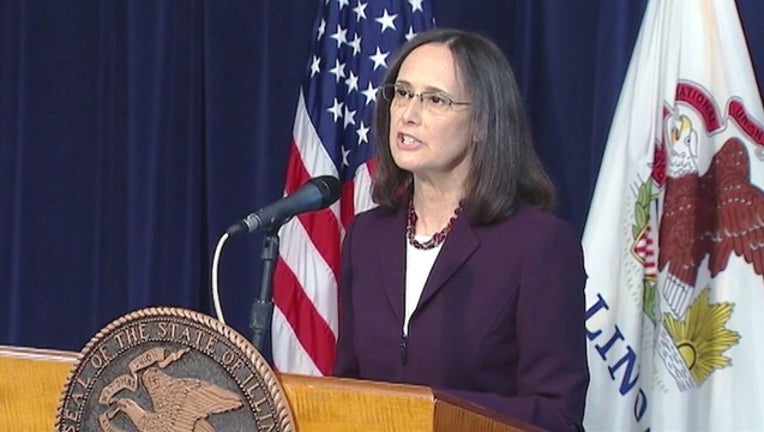 article
CHICAGO (AP) - Illinois Attorney General Lisa Madigan announced Friday that she won't seek re-election to a fifth term, reversing previous public statements that she would run again in 2018.
Madigan, who wasn't immediately available for an interview, didn't detail her future plans.
"As I look ahead, I believe that the end of my fourth term as Attorney General will be the right time for me to seek a new challenge," the Chicago Democrat said in a statement. "I have dedicated my career to helping people. That will continue to be my focus, and I am looking forward to finding new ways to do that with the passion that I have brought to my work as Attorney General."
Four years ago, she briefly considered a gubernatorial run, but announced that she'd seek re-election for attorney general instead. She is the daughter of longtime Illinois House Speaker Michael Madigan and in a 2013 statement said Illinois wouldn't be "well-served by having a governor and speaker of the House from the same family."
Michael Madigan said Friday that his daughter has always stood up for what's right and noted that she's helped pass laws that help victims of sexual assault and fought for homeowners.
"No father could be prouder of his daughter's personal and professional accomplishments, and I look forward to watching her continue her commitment to helping people in a new capacity," he said in a statement.
Word of an open race for Illinois attorney general was expected to generate furious scrambling for next year's contest. The Republican party-backed candidate for attorney general is Erika Harold, a lawyer and former Miss America.
After serving in the Illinois Senate, Lisa Madigan was elected Illinois' first female attorney general in a tight race in 2002. She handily won re-election each of the next three elections.
In recent years, she's raised her profile on the national stage, working with federal officials and filing lawsuits on consumer advocacy issues, including mortgage practices, student loan services and against for-profit colleges.
During her tenure, Madigan has said enforcement actions against banks, lenders and other financial institutions - including settlements over financial misconduct - led to recovering over $3.2 billion in relief for Illinois homeowners, communities and state pension funds. She has also pushed laws requiring colleges and universities to respond to sexual violence on campus and protect victims' rights.
Recently, her office joined attorneys general nationwide in suing to block President Donald Trump's plan to end a program protecting young immigrants from deportation.
Madigan said she plans to serve out her term, which ends in January 2019.