Illinois budget chief: 2nd year without deal 'devastating'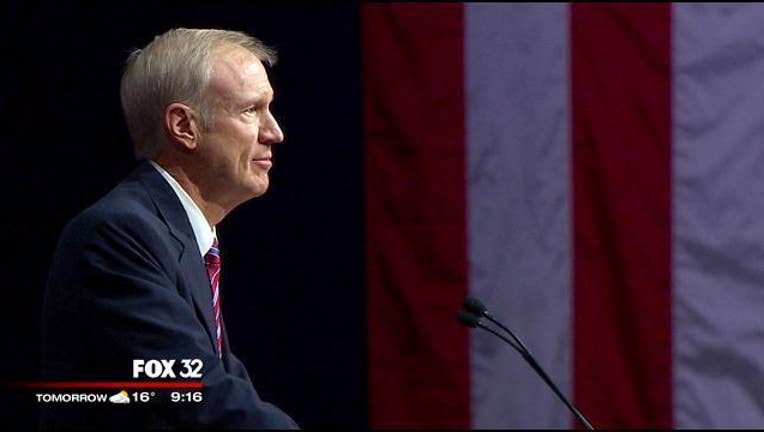 article
SPRINGFIELD, Ill. (AP) - Gov. Bruce Rauner's budget chief warned Friday of "devastating" consequences if Illinois lawmakers don't agree on a spending plan for another year, even as negotiations between the Republican governor and Democrats who lead the Legislature appear to go nowhere.
Budget Director Tim Nuding said he's worried about how to keep the lights on and provide food at Illinois' prisons and state-run homes for veterans and disabled people, noting the state is billions of dollars behind in paying its bills, causing utility companies and other vendors to lose patience.
Illinois, which already has the lowest credit rating of any state, also could be hit with another downgrade, which would increase taxpayers' cost with any borrowing, Nuding said. Because of the nearly 11-month budget stalemate for the current fiscal year — the next budget notwithstanding — social service agencies have shut down, universities have laid off staff and programs have been cut.
"It will only be worse from here," Nuding said.
Yet, with the Tuesday deadline to wrap up the General Assembly's spring session, talks on a budget for either fiscal year were nonstarters. Legislative leaders said they remained far apart following their latest meeting Friday with Rauner, who has said he'll only agree to raise taxes to close the multibillion-dollar budget deficit if Democrats agree to some of the changes he wants to improve the state's business climate. Democrats say Rauner's agenda would hurt the middle class.
House Speaker Michael Madigan said after the meeting that the governor "continues to fail to persuade" lawmakers to agree to some of his priorities, such as reducing the cost to employers of workers' compensation insurance.
House Democrats passed a spending plan Wednesday for the next fiscal year, which starts July 1, that Republicans say spends $7 billion more than Illinois' anticipated revenue. Madigan, who has accused the multimillionaire governor of holding students and people who need social services "hostage" to his personal agenda, described it as a plan that "will provide no hostage-taking."
"There will be a complaint that the state does not have sufficient money to pay for that budget and I've said for the last year and a half I'm prepared to negotiate with the governor to find the money to pay for those services," Madigan said. "My first choice in finding money would be taxing the wealthy."
Nuding said he's recommended that Rauner veto the House Democrats' plan if it reaches his desk. He also dismissed a suggestion by Senate President John Cullerton that lawmakers focus on a "short-term compromise" to ensure schools and human service providers remain open this fall. The Chicago Democrat called it "a practical way forward, given reality."
"If we run out of time, we have no backup plan to keep our state operating," Cullerton said.
GOP leaders said Democrats have no interest in continuing negotiations in working groups to reach a deal, even though Republicans insist they're making progress.
"To me the indication is that the (Democratic) leadership does not want to walk out of here next week with a balanced budget," House GOP Leader Jim Durkin said. "That's an absolute shame."
If lawmakers don't pass a budget by Tuesday, it'll get harder to do so, because a spending plan will require three-fifths support in each chamber.
Rauner said he'll meet with leaders again Sunday, when lawmakers are scheduled to return to Springfield.
___
Burnett reported from Chicago.