Illinois' closely watched US Senate race to be set Tuesday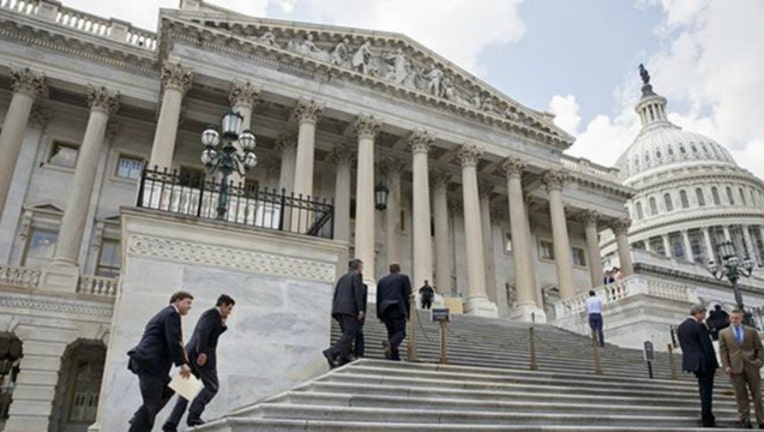 article
CHICAGO (AP) -- One of the most hotly contested U.S. Senate races in the country will be officially set on Tuesday night as Illinois voters select nominees to battle for the seat held by Illinois Republican U.S. Sen. Mark Kirk.
Kirk and Democratic U.S. Rep. Tammy Duckworth have already been sparring for months over the seat, which Democrats see as one of their best chances to unseat an incumbent and try to win back control of the Senate. But first, both candidates face challengers in Tuesday's primary.
Duckworth, an Iraq War veteran from Hoffman Estates, is running against former prosecutor and Chicago Urban League CEO Andrea Zopp and Napoleon Harris, a state senator and former NFL player from Harvey who owns several suburban Chicago pizza restaurants.
Zopp, of Chicago, went after Duckworth particularly hard in recent weeks, saying she had little to show for two terms in Congress and criticizing her for not participating in more than one televised debate. Both she and Harris, who are African American, also argued they would do more to reduce gun violence, improve the criminal justice system and bring jobs to struggling neighborhoods.
Zopp touted endorsements from newspapers such as the Chicago Sun-Times and The (Springfield) State Journal-Register, as well as U.S. Reps. Danny Davis and Bobby Rush. Harris has the backing of Illinois Senate President John Cullerton.
But Duckworth holds large advantages in name recognition and fundraising, having brought in millions more than either primary opponent. She also has the support of the party establishment, including U.S. Sen. Dick Durbin, and picked up the Chicago Tribune's endorsement.
She has kept the focus of her campaign squarely on Kirk, who is seeking his second Senate term after five terms representing Chicago's northern suburbs in the U.S. House.
Kirk, of Highland Park, faces a primary challenge from Oswego businessman James Marter, a lesser-known candidate who has presented himself as the more conservative option. He has criticized Kirk for saying President Barack Obama has the right to nominate a replacement for the late U.S. Supreme Court Justice Antonin Scalia and for supporting same-sex marriage.
But Marter has struggled to raise funds compared with Kirk, who also has the support of Republican Gov. Bruce Rauner and the GOP members of Illinois' congressional delegation. His campaign says that Kirk is the best positioned to win in November in Illinois, where Democrats typically dominate elections for statewide office.