Illinois family 'destroyed' after dog mistakenly euthanized: 'How could this happen?'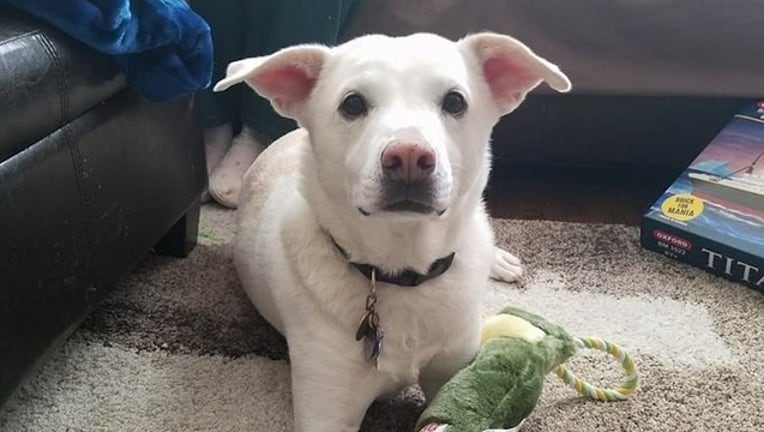 article
(FoxNews.com) - A Morton, Illinois, family claims their dog was mistakenly euthanized this week at a local animal control facility.
"It has destroyed me, my wife and our six-year-old son," Tony Wang, the dog's owner, told Fox News on Saturday.
On August 3, a maintenance worker entered Tony and Jennifer Wang's backyard unannounced, startling Moses, a six-year-old lab and shepherd mix. Normally a docile dog, the pup's protective instincts kicked in, prompting him to bite the stranger on the leg, the couple told Fox News.
When the two took the worker to a local medical facility to be treated, they "proactively" called the Tazewell County Animal Control in Tremont themselves, Jennifer said, knowing the facility would inevitably be informed about the situation.
Moses was then taken to Tazewell County Animal Control, where the couple was told he would have to stay for 10 days.  
"They called it a 'cooling off' period," Jennifer said. "We were very upset; we didn't want Moses to be gone for 10 days."
According to the Illinois General Assembly, if a person has been bitten by a dog, the animal is then "confined under the observation of a licensed veterinarian. The confinement shall be for a period of not less than 10 days from the date the bite occurred and shall continue until the animal has been examined and released from confinement by a licensed veterinarian."
Despite the law, the couple was still concerned for Moses' well-being. In a grim twist of irony, Jennifer said she even expressed concern that Moses could be confused with another dog and accidentally euthanized.
But the facility's staff "assured [her] that Moses would be OK," she said.
Over the next few days, Tony, who works minutes away from the shelter, visited Moses during his lunch break. He said he brought him food, toys and even special treats like pizza.
"He wasn't eating because he wanted to come home," Tony recalled, adding that, looking back, it "bothers [him] so much [he] didn't stay for a couple of more minutes" on Wednesday.
"But how was I supposed to know that would be the last time?" he asked.
The following morning, Jennifer said she got an unexpected call from the shelter's director.
"He very calmly and matter-of-factly said that he accidentally euthanized Moses," Jennifer recalled. "I thought it was a cruel prank. I couldn't believe this was happening."
She added that she received the call around 9:30 Thursday morning, though was later informed Moses was put to sleep hours before.
Jennifer, who said she spoke to both director and another official at the shelter, called her husband to tell him what happened. Like Jennifer, Tony was in disbelief.
The two then left work and headed to Tazewell County Animal Control. Tony, the first to arrive, then saw Moses' "cold, dead body on the ground of what looked like a maintenance room."
The couple claims that Moses was euthanized with a "heart stick" rather than an injection in his leg.
"He was treated like a wild animal that nobody cared about," Jennifer said, adding that the couple "just sat in that room and cried and held him."
Both Tony and Jennifer said that when asked, the facility's director claimed he "didn't know" how the mistake happened, adding that he was told to put down a "gold-colored" dog and assumed that dog was Moses.
"I asked him many times: 'How did this happen?' 'How could this happen?' All he said to me was that he didn't know and that he wasn't sure," Tony said.
The couple also claims that only "some of the dogs" in the facility had papers on their crates that identified them. Moses was not one of those dogs, they said, though noted that the pup wore a tagged collar for the entirety of his stay at the shelter.
Furious and heartbroken, Jennifer carried Moses' body out of the facility before taking the pup to be cremated. As she left, she promised that she and her family would take legal action against the facility and those responsible.
The couple is slated to meet with an animal rights attorney in a separate county next week.
"It's not about the money," Jennifer said. "We want to hold these people accountable."
In a statement to WMBD-News, Tazewell County Animal Control said that, on August 7, they "mistakenly euthanized a dog that was being held in our facility on a 10-day bite quarantine."
"Tazewell County truly regrets this error. Tazewell County will be reviewing policies and procedures to prevent any such occurrence from happening in the future," the statement continued.
A representative for Tazewell County Animal Control did not immediately return Fox News' request for comment on Saturday.
Tony said that the couple's son, Keloan, cried himself to sleep on Thursday night, asking to "go to heaven so he could see Moses."
"He was scared, lonely and confused," Tony said of Moses' last moments. "I can't stop thinking about it and I can't get his image out of my head."
"The cost won't matter; we're making sure he will get the justice he deserves," Jennifer said. "For us, it's not over."
More on FoxNews.com.