Illinois high school football players honor first responders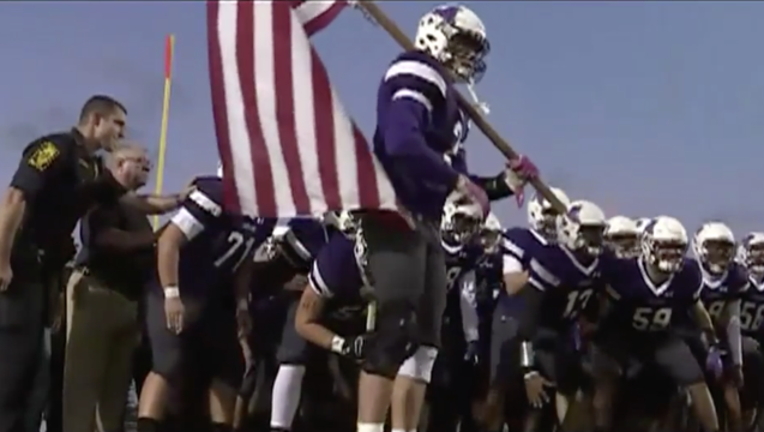 article
(FoxNews.com) - An Illinois high school decided to honor first responders at their homecoming game, marching onto the field alongside firefighters and law enforcement and holding an American flag high.
"Football is important in our town, and we use that platform to honor people that deserve that," Mascoutah Indians coach Josh Lee told "Fox & Friends" on Sunday.
The team has honored the military in the past, Lee said. Over half of the student body is from military families due to the nearby air force base.
The school said the ceremony was planned for a while, but the move comes on the heels of protests across the NFL where players knelt for the national anthem to protest racism in America as well as President Trump.
"Unfortunately this is news now, but I think the long-term goal is that these type of things happen all over the place," the coach said.
The goal is to help the kids realize they are part of something bigger than themselves, athletic director Scott Battas said.
"Someday they're going to be dads. Someday they're going to be husbands and functioning members of the community," he commented.
More on FoxNews.com.