Illinois House cancels planned Wednesday session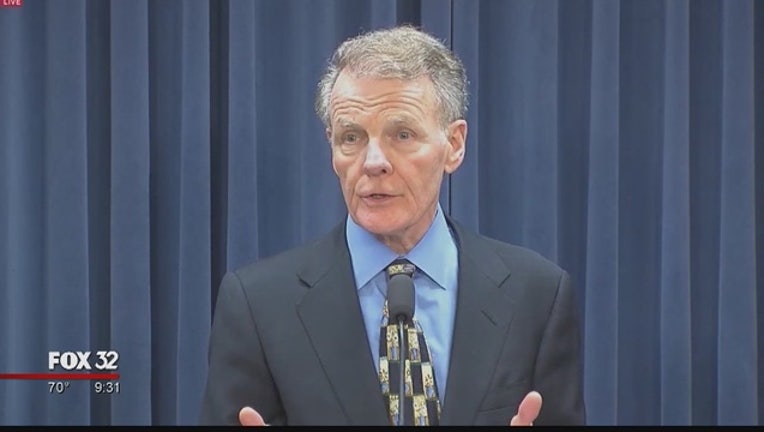 article
SPRINGFIELD, Ill. (AP) - House Speaker Michael Madigan has canceled a planned session for Wednesday.
The Chicago Democrat released a statement Monday that legislative "working groups" continue meeting to discuss a solution to the yearlong budget stalemate.
Madigan says both House and Senate members will meet again Tuesday for bipartisan talks on issues crucial to Republican Gov. Bruce Rauner — including restrictions on payouts for workers' compensation and on union collective bargaining.
Rauner wants those changes along with a property tax freeze, civil lawsuit changes, and political term limits and fairer legislative district drawing before agreeing to a budget.
Democrats say a multibillion-dollar deficit is most important and should be controlled first with spending cuts and a tax increase.
After the Legislature's May 31st adjournment, Madigan had said the House would meet each Wednesday.