Illinois lawmakers debate how state should draw districts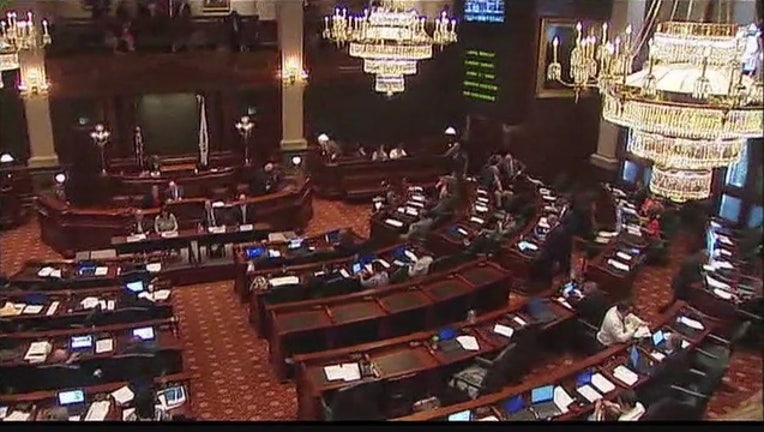 article
SPRINGFIELD, Ill. (AP) - The full Illinois House and Senate are expected to debate plans this week on how to overhaul the way the state draws its legislative districts every decade, an issue that members from both parties say they want to change but over which debate inevitably devolves into partisan sniping.
Senate Democrats who control the Statehouse rejected a Republican proposal Tuesday, while giving passage to one of their own. Another Democrat-backed plan that made it through a House committee Monday would give the map-drawing job to an independent eight-member panel appointed by two state Supreme Court justices who would represent each party. If the group gridlocks, the proposal would have justices appoint a tie-breaking ninth member.
Currently, the majority party has the power to draw maps to their advantage. Voters would ultimately have to approve the changes because it amends the Illinois Constitution.
With so much power at stake, redistricting is a touchy topic for lawmakers to tackle around the country. And critics of the current redistricting process argue it should not be left to lawmakers who have a vested interest in the outcome.
Republican Gov. Bruce Rauner has urged lawmakers to change the redistricting process to ensure maps are drawn fairly, and is one of the issues he wants lawmakers to tackle as a condition to resolving the 10-month budget stalemate. As for the legislation moving through committees, Rauner spokeswoman Catherine Kelly said: "The administration is carefully reviewing each proposal at this time."
Rep. Jack Franks is behind the proposal that advanced in the House committee this week and has the support of House Speaker Michael Madigan.
"This is something that's near and dear to my heart, something I've been pushing for for a long time," said Franks, a Democrat from Woodstock.
His plan, which would apply to state and congressional seats, would bar members who serve on the redistricting panel from running for legislative office for 10 years. The maps would also need to reflect the voting power of minority populations.
On Tuesday, two Democrats on a three-member Senate committee on constitutional amendments rejected a redistricting plan from Senate Republican Leader Christine Radogno that would leave redistricting to an 11-member commission chosen through a long application process overseen by the auditor general.
The same committee also advanced a redistricting plan from Democratic Sen. Kwame Raoul. His bill would let lawmakers maintain a lot of the power to draw maps, with each chamber drawing their own districts and holding hearings throughout the state. If lawmakers and the governor fail to agree on maps, two state Supreme Court justices representing each party would appoint an independent "special master" to resolve the matter.
A nonpartisan group, Independent Maps, is collecting signatures to ask voters to change the way districts are drawn.
"There's a conflict of interest for legislators to draw their maps," group spokesman Jim Bray said.
Like Radogno's proposal, the group's plan would leave redistricting to an 11-member commission, with lawmakers and the auditor general weighing in on who gets picked.
The group has collected more than 550,000 signatures and they're planning to turn them in next month. To put the question on the November ballot, just over 290,000 signatures are needed.