Illinois leaders going to Rome as Cupich becomes cardinal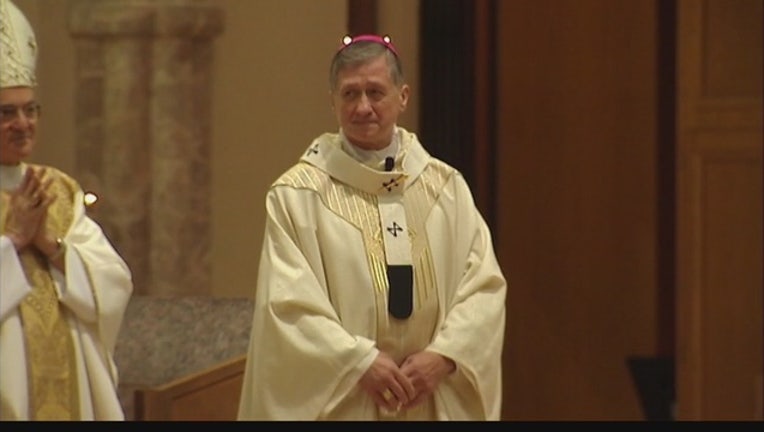 article
CHICAGO (AP) — A delegation of Illinois political, religious, police and business leaders plan to travel to Rome this week as Chicago Archbishop Blase Cupich becomes a cardinal.
The list that Chicago Mayor Rahm Emanuel put out Tuesday has 80 people on it. It includes Gov. Bruce Rauner, U.S. Sen. Dick Durbin, Illinois Supreme Court Justice Anne Burke, U.S. Rep. Mike Quigley, five Chicago aldermen and Illinois Senate President John Cullerton.
Business leaders include representatives from Walgreen Boots Alliance, United Airlines, ComEd and Turano Bakery, among others. Chicago native and former NBA player Isiah Thomas also is on the list. So is Chicago Police Superintendent Eddie Johnson and the city's fire commissioner, Jose Santiago.
Cupich is one of 17 new cardinals who Pope Francis will elevate during a Saturday ceremony in Rome.