Illinois Pick 3 players win big with triple 7s
CHICAGO - Monday's Pick 3 evening draw brought tremendous luck to Illinois players as they raked in over $2.1 million in prizes.
The winning numbers for the Monday, June 12 draw were 7-7-7, accompanied by a FIREBALL of 3.
A staggering 8,600 winning tickets matched the triple 7s. Those who played the 7-7-7 combination straight pocketed $250 for a 50 cent play, and $500 for a $1 play.
SUBSCRIBE TO FOX 32 CHICAGO ON YOUTUBE
Winners of the Illinois Lottery have up to one year from the draw date to claim their prize. The Illinois Lottery recommends all winners write their name on the back of their ticket and keep it secure until they are ready to redeem their prize.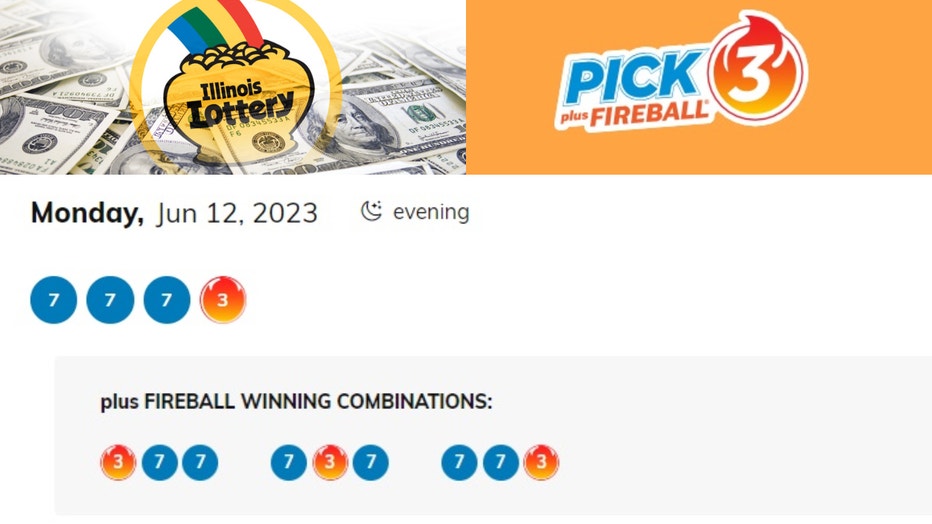 Pick 3 and Pick 4 are exclusive games to Illinois with two daily draws. Players can choose their numbers, select a style of play, and decide the wager amount for each draw.
Drawings for Pick 3 and Pick 4 take place every day at 12:40 p.m. and 9:22 p.m. Chicago time.
For more information, visit illinoislottery.com.