Illinois pushes legal aid for juveniles in murder cases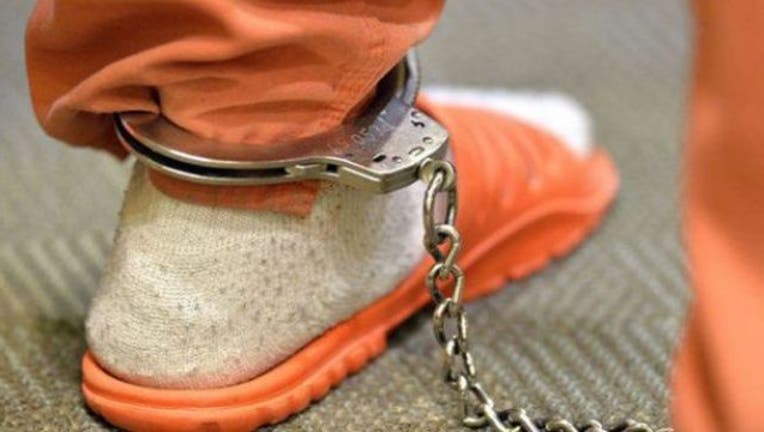 SPRINGFIELD, Ill. (AP) - A lawyer would have to be present when police question juveniles younger than 15 in murder or sex offense investigations under a measure Illinois lawmakers are considering that seeks to eliminate false confessions.
Illinois currently mandates legal representation for children younger than 13 in those cases, even if they're not the targets of the criminal probe. However, the two Democratic legislators sponsoring the new bill say 14- and 15-year-olds should receive legal protection too.
Tim Curry, director of training and technical assistance at the National Juvenile Defender Center, said most children don't know to invoke their rights to an attorney
"It's common place for Miranda rights to be handed over to a child without assessing if the child understands them," Curry said, adding that it's also common for officers to violate procedures and use ultimatums causing children to plead guilty without a case going to trial.
Juvenile interrogations were a focus of the Netflix documentary "Making a Murderer," which showed Brendan Dassey, without a lawyer present, confessing to police about his involvement in the 2005 slaying of a woman whose remains were found near his uncle Steven Avery's trailer. Both Dassey, who was 16 at the time of the crime, and Avery, who had previously spent 18 years in prison for a rape he didn't commit, were convicted separately of murder and sentenced to life terms. Dassey's first shot at parole will come in 2048.
"Children are vulnerable in the interrogation room and the result can be false confessions," said Laura Nirider, Dassey's defense lawyer and co-director of the Center on Wrongful Convictions of Youth at Northwestern Pritzker School of Law in Chicago.
The Senate sponsor of the Illinois proposal initially tried to impose the attorney requirement for juveniles younger than 17 but lowered it to 15 amid concerns from local prosecutors that making it higher could hamper the investigation of gang members, said Senate Republican leader Christine Radogno.
The bill would require that when police question anyone younger than 18 about a murder or sex crime, they must read a simplified Miranda warning explaining the person's right to stay silent and have legal counsel. It also would guarantee that interrogations of all juveniles be videotaped in misdemeanor and felony cases.
At least 33 states give juveniles access to a parent or an attorney at some point during an investigation and at least 17 have Miranda wording intended for children, according to data by The Center on Wrongful Convictions of Youth. In Wisconsin, where Dassey was interrogated, children are not required to have a lawyer or parent present. In New Mexico, the confession of a juvenile under 13 cannot be introduced in proceedings against him or her.
The California Legislature is considering a measure that would go beyond the Illinois proposal, requiring lawyers for juveniles under 18 during interrogations - and not just for murder and sex offenses.
"Kids, at this age, can't sign contracts. They can't go to war. They can't buy cigarettes. There are many things they cannot do," said Barbara Flynn Currie, Democratic majority leader of the Illinois House, one of the sponsors of the bill. "But it seems to me we ought to extend protections to young people who don't understand what's happening in a criminal setting in a custodial investigation."