Illinois Senate leaders promise budget-deal vote Wednesday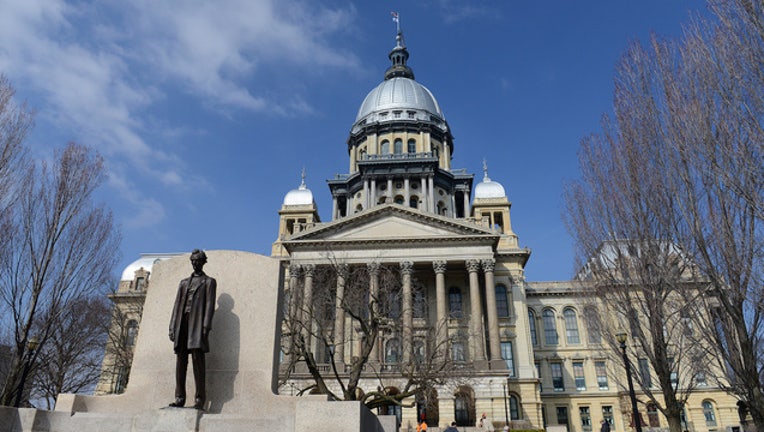 article
CHICAGO (AP) - Illinois Senate leaders plan to vote on a compromise budget deal next week, and hope the House will be willing to work with them on a measure to end the near-two-year state budget stalemate.
Democratic Senate President John Cullerton of Chicago and Minority Leader Christine Radogno of Lemont told the Chicago Tribune editorial board that the proposal will get a Senate vote Wednesday.
Even if the Senate approves the income tax increase, borrowing $7 billion to pay off bills, a new tax on sugary drinks, expanding legalized gambling, tightening workers' compensation rules and freezing local property taxes for two years, there's no guarantee that the House will consider them, under the leadership of Democratic Speaker Michael Madigan of Chicago.
"We're not negotiating with the House or the governor. We're trying to see if we can get a bill out of one chamber," said Cullerton, adding that if it goes to the House, he hopes it "would replicate our efforts and pass their own agreed bill and then we could reconcile those two so we could send something to the governor."
The package is designed to break the budget stalemate between lawmakers and Republican Gov. Bruce Rauner. Rauner has insisted on including changes to lower worker compensation costs, weaken unions, lower property taxes and limit politicians' power. Madigan has refused to deal on those issues, calling them separate from the budget.
Cullerton told the editorial board such distinctions are "semantics." He and Radogno noted their compromise was borne of frustration by rank-and-file senators of both parties who wanted to try to break the impasse.
The day chosen for a floor vote will be a busy one - it's the day Rauner will give his annual State of the State address.
But the Senate is not only trying to move swiftly toward fiscal balance, but to beat the opposition.
"There's lobbyists out there working against us and we have to overcome that," Cullerton said.
___
Information from: Chicago Tribune, http://www.chicagotribune.com