Illinois transit chief gives tough review of state planning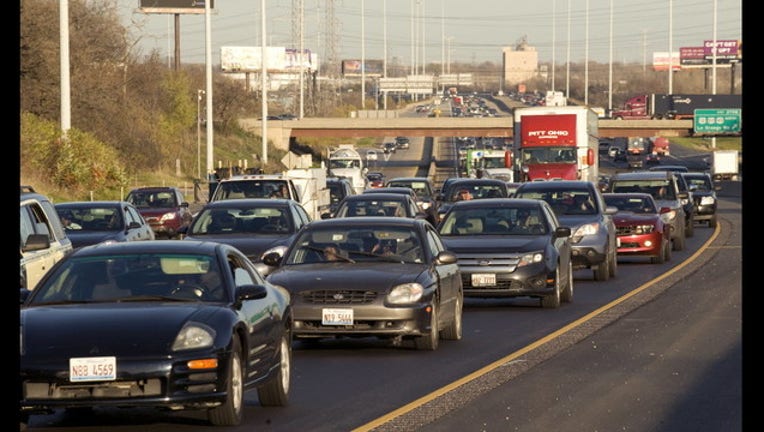 article
CHICAGO (AP) — Illinois' transportation chief delivered a tough review of the state's capacity to solve problems this week, saying he's concerned that it's planning "for yesterday's transportation system."
Randy Blankenhorn, who's served as the secretary of the Illinois Department of Transportation for seven months, cited traffic congestion and sluggish movement of freight as examples of Illinois being too focused on the condition of state roads and bridges, instead of looking at the bigger picture of moving people and goods across the state more efficiently.
In order for government officials to "think about transportation in a completely new and different way," they need to create a stronger public-private partnership, Blankenhorn said Wednesday at the City Club of Chicago.
"IDOT is not going to come up with the solution. It is going to be you," he told the audience, which mainly consisted of transportation industry professionals.
Blankenhorn is a veteran transportation expert who was appointed in January to lead the Illinois Department of Transportation by Gov. Bruce Rauner, the Chicago Tribune (http://trib.in/1N3tcz2) reported. He previously had been the executive director of the Chicago Metropolitan Agency for Planning since its inception in 2006.
Earlier this year, while on a statewide "listening tour" aimed at getting the public's opinion on transportation issues and possible solutions, Blankenhorn said he talked to a company executive who told him that he uses highways and intermodal truck-to-train facilities as warehouses because freight traffic moves so slowly. Blankenhorn also learned about 4-year-old children who spend two hours on the bus going to and from their preschool each day.
"That's a transportation system that is not working," he said.
Illinois Department of Transportation officials haven't been thinking broadly enough as an agency, according to Blankenhorn.
"It's not about this highway or that bus or that transit line or that waterway. It's about what are we doing to make sure the system works every day for people who are moving goods, for the public and the strength of our communities," he said.
Although Blankenhorn acknowledged that the agency won't be able to make much progress until a state budget is in place, he said Rauner supports spending "billions of dollars" on transportation projects.
___
Information from: Chicago Tribune, http://www.chicagotribune.com