Inch of snow recorded in Chicago, cold winds set to pick up Friday night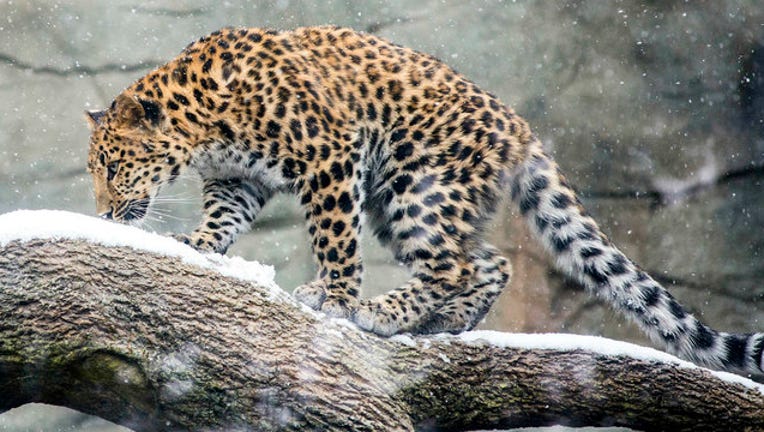 article
CHICAGO (Sun-Times Media Wire) - An inch of snow fell over parts of Chicago overnight through mid-morning, while some suburban areas got hit slightly harder.
The snow developed about midnight and continued through the late morning on Friday, according to the National Weather Service. It caused slick road conditions and lowered visibility during the morning commute.
As of noon, an inch of snowfall had been recorded at O'Hare International Airport, while Midway International Airport saw half an inch, according to NWS meteorologist Charles Mott. Two inches were recorded near Ottawa, while DeKalb saw 1.9 inches, Libertyville got 1.8 inches and Lake Zurich got 1.7 inches.
This season's first snowfall happened on Oct. 21 in the form of soft, hail-like pellets called "graupel," but the overnight flurries were the season's first measurable snowfall of a tenth of an inch or more. On average, Chicago's first measurable snowfall comes by Nov. 17 while the first snowfall of an inch or more typically happens around Dec. 7, according to NWS records.
While the Chicago area is done with snow for the day, west and northwest winds with gusts up to 35 or 40 mph were expected to develop later Friday into Friday night, according to the weather service. Temperatures overnight will drop into the upper teens to mid-20s with wind chills between zero and 10 degrees.
The rest of the weekend was expected to be clear, with a high of 32 expected Saturday and a high of 39 on Sunday, the weather service said. Temperatures will dip again into next week with a high of 34 forecast for Monday and a high of 30 on Tuesday.