Injured dog stranded on train tracks protected by furry friend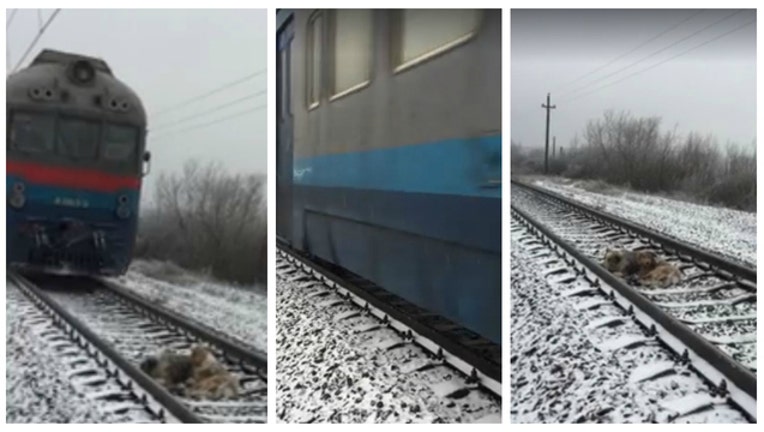 article
FOX NEWS - A video of a dog helping another furry friend injured and stuck on some snowy railroad tracks in Ukraine is warming people's hearts online.
The hurt dog, named Lucy, could not move from the tracks in Uzhhorod, about 503 miles west of Kiev, ABC News reported. However, another dog made sure she was kept safe for two days while trains passed by.
A video posted on Facebook showed the dog holding Lucy's head down as a train passed to keep her from getting hit. It was not clear how Lucy got hurt.
Denis Malafeyev, who shared the video on Christmas, said the dog named Panda not only protected Lucy from trains, but also helped keep her warm as temperatures dropped. According to a translation of the post, Panda would not let people get close to them.