Injured owl rescued from ice-covered lake in northwest Indiana
MERRILLVILLE, Ind. - Authorities rescued an injured owl from an ice-covered lake Monday in Merrillville in northwest Indiana.
Firefighters and police were called for an owl that wasn't moving on the ice at Hidden Lake Park in the 6300 block of Broadway, according to a statement from the Merrillville Fire Department.
Crews attempted to recover the Great Horned Owl using an ice rescue sled and ice suits, but as they approached the animal, it flew closer to the edge of the lake, officials said.
"Crews then decided to use a net and were able to get close enough to capture the owl," the statement said.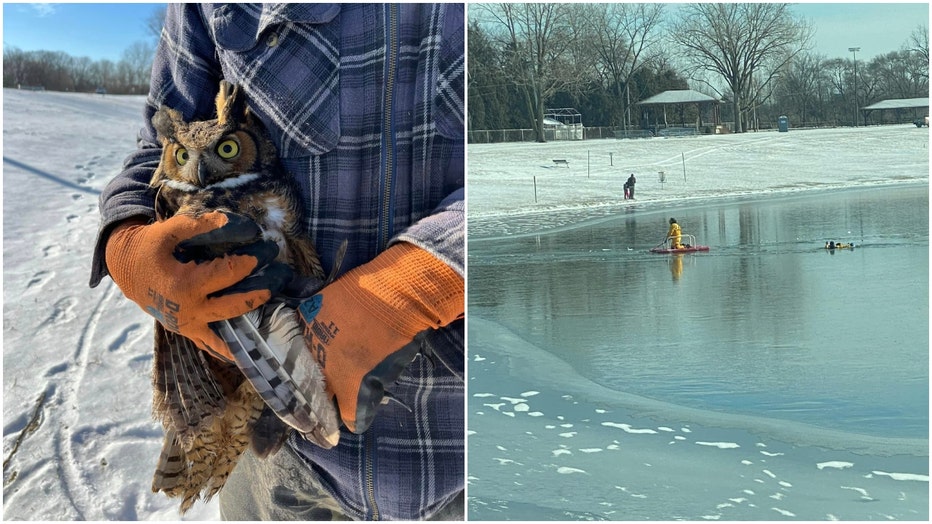 (Erin's Farm NFP / Facebook)
After more than six hours on the lake, firefighters were able to safely capture the owl and give it to the care of Erin's Farm, a Hobart-based wildlife rehabilitation group, according to the fire department.
SUBSCRIBE TO FOX 32 ON YOUTUBE
The group then transported the male owl to Humane Indiana Wildlife where it is currently being cared for.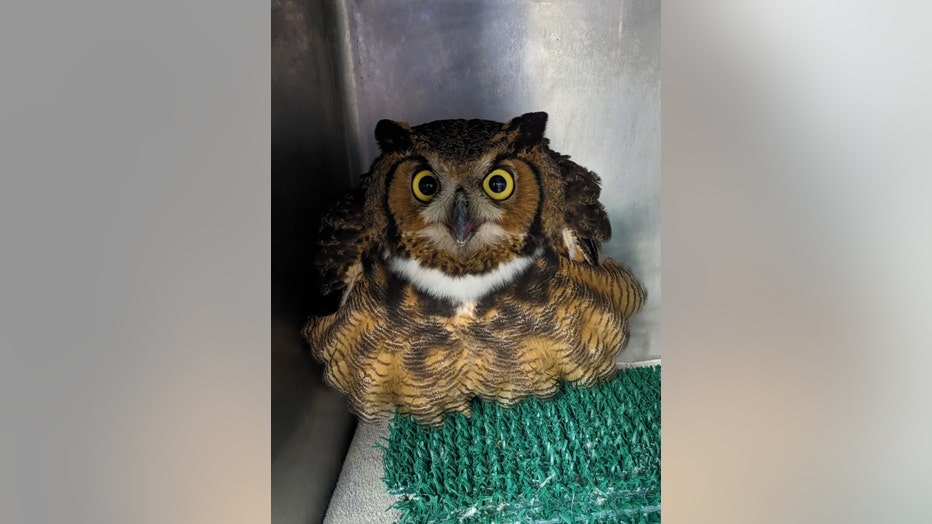 (Humane Indiana Wildlife / Facebook)
"We are happy to share that the owl continues to do well. Our exam showed that the bird has no fractures but does have a lot of bruising along his radius and ulna on his right wing. Additionally, 6 of his primary flight feathers have been destroyed, on that same side, rendering him temporarily unable to fly," Humane Indiana Wildlife wrote on Facebook.
The organization said it's currently treating the owl with anti-inflammatory and pain medication for the bruising, and it will likely be in their care for several months before it's able to be released.