Irritated by laser waver, pilots land helicopter and arrest him themselves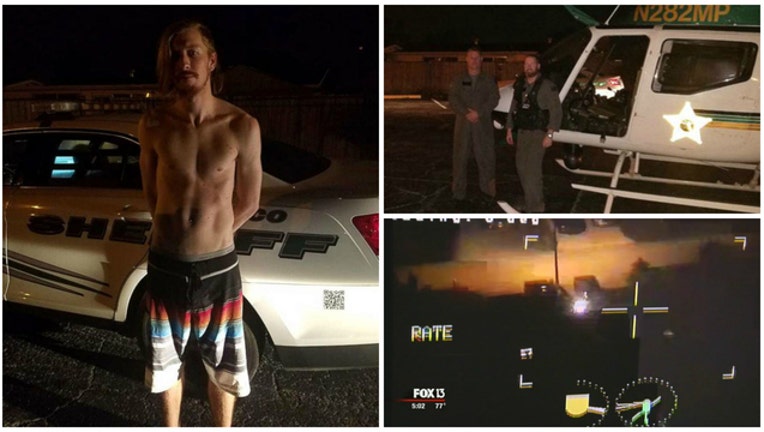 article
PORT RICHEY, FLORIDA (Fox 32 News) - A Florida man was plenty surprised when the two helicopter pilots he was allegedly flashing with a laser showed up at his house.
Ryan Fluke, 27, was arrested on Tuesday night. Pasco County Sheriff's pilots Stephen Bowman and Tim Bullis say he shined a laser at their helicopter as they flew overhead.
Bullis and Bowman radioed for dispatchers to get deputies to Fluke's house, but no one was available. So they landed their helicopter in a parking lot five blocks away and went to arrest him themselves.