ISP trooper injured when drunk driver rams into squad car on I-55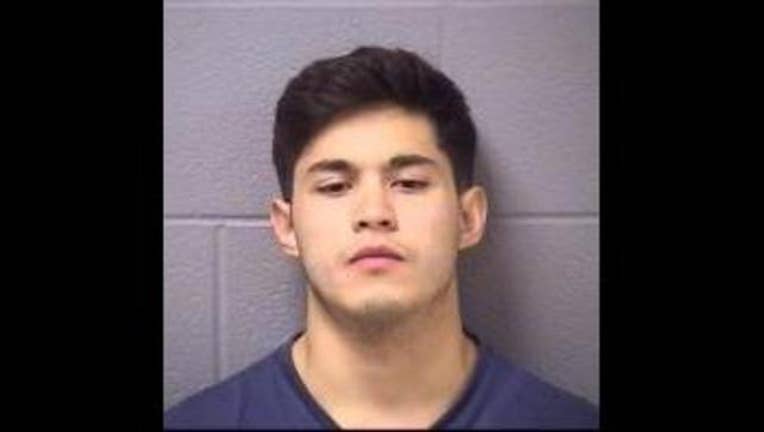 article
BOLINGBROOK (Sun-Times Media Wire) - An Illinois State Police trooper suffered multiple broken bones when a drunk driver rammed his car into the back of the officer's squad car early Friday on I-55 near southwest suburban Bolingbrook.
The crash happened about 12:45 a.m. on I-55 northbound, and sent four people, including two troopers, to hospitals, though only one was seriously injured, according to ISP.
Daniel M. Gaeta, 24, of Joliet was held in the Will County Jail on felony counts of aggravated DUI causing great bodily harm, and aggravated DUI with no valid insurance, according to the Will County sheriff's office.
An ISP officer was sitting in his squad car with his lights on at the right shoulder of I-55 after a traffic stop, according to ISP. The trooper had just arrested a man, who was sitting in the front passenger seat of the squad car.
A second ISP officer stopped his squad car, also with emergency lights flashing, behind the first officer's car and got out to assist.
After speaking with the officer, the second officer was walking back to his vehicle when Gaeta's vehicle, a 2004 Mercedes-Benz, "struck the back of his squad car. The impact from the crash pushed the squad car forward, and it struck the second officer.  The squad car then struck the back of the first squad car," according to a statement from ISP.
Both officers and the arrested man were taken to hospitals, where one trooper and the other man were treated and released hospitals.
The officer who was struck" sustained multiple fractures from the impact" and remains in the hospital, police said.
Gaeta was also taken to a hospital for evaluation, then released into ISP custody.
In addition to the felony charges, he was cited foroperating an uninsured vehicle, failure to reduce speed, improper lane usage and passing an emergency vehicle causing injury.