Wrongly convicted brothers who spent 26 years in prison get certificate of innocence, apology
CHICAGO - Nearly a year after their convictions for a 1997 murder were overturned, a judge Wednesday ruled that brothers Juan and Rosendo Hernandez had been framed.
At a brief hearing at the Leighton Criminal Courthouse, Judge Erica Reddick granted the pair certificates of innocence and offered an apology to the brothers, who spent more than 26 years in prison on murder convictions based on an investigation tainted by lead investigator Reynaldo Guevara, a former Chicago police detective who has been linked to dozens of wrongful conviction claims.
In the Hernandez brothers' case, an FBI informant said he overheard corrupt CPD gang Officer Joe Miedzianowski— who is serving a life sentence for running a drug-trafficking ring— saying he would have Guevara pin a crime on Juan Hernandez, who he believed had robbed one of his drug stash houses.
"It is to the great shame and dishonor of the city of Chicago, the Chicago Police Department, and the county of Cook," Reddick said of the misconduct that landed the brothers in prison.
"You also have the apology of this court for what you went through. There is no making you whole, no complete justice … this is an attempt, an attempt, to provide some relief," the judge said.
SUBSCRIBE TO FOX 32 ON YOUTUBE
The certificates provide formal recognition that the brothers were innocent, allowing them to expunge records of their arrest and convictions and receive around $200,000 in compensation from the state. The Cook County state's attorney, which fought to uphold the convictions for years, did not oppose the certificates of innocence. The office did not immediately respond to a request for comment.
"I'm just grateful that finally the acknowledgment came, the apology came, and the state did not contest it, because they knew that we were innocent," Juan Hernandez said after the hearing. Juan Hernandez was 21 when he was arrested, his brother 19.
"I wish it was sooner, but we made it. We're out, we're free, and I'm just thankful for that," said Juan.
After Wednesday's hearing, the siblings' mother, Esther, said she would take a break from visiting the Leighton Criminal Courthouse, where she has attended every hearing in her sons' cases, as well as the cases of dozens of other defendants who claimed Guevara had framed them.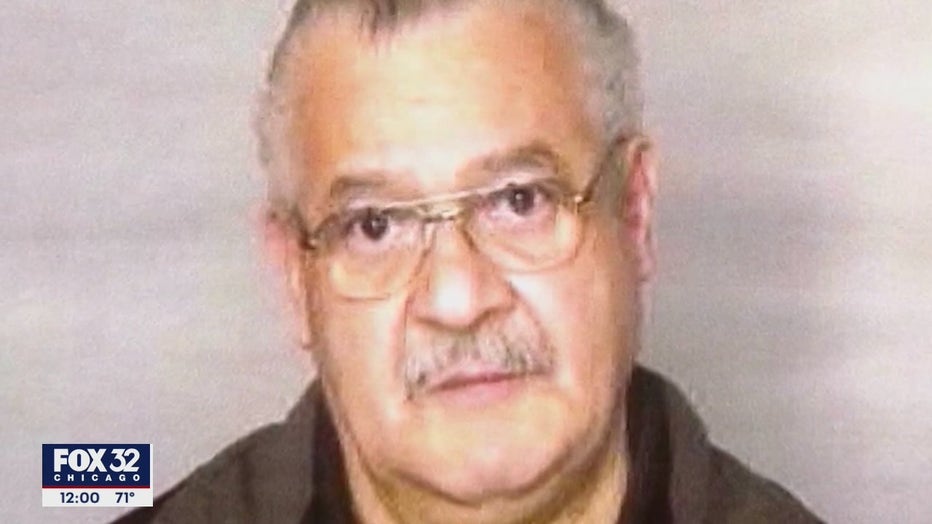 Former Chicago police Det. Reynaldo Guevara
"I said, 'Lord, the only thing I want is for you to keep me healthy so I can see my boys when they go home, so I can cook 'em a meal," Esther Hernandez said. "A lot of those guys, their parents are gone."
The brothers have filed a federal lawsuit against the city, Guevara, Medzianowski and other detectives involved in their case. Earlier this year, civil rights attorney Jon Loevy said the city had paid $76 million to hire lawyers and settle cases tainted by allegations against Guevara, who for years has refused to answer questions under oath about his old cases.
Prosecutors have dropped charges in nearly 30 cases where Guevara is accused of misconduct, including wiping out convictions in eight murder cases in a rare "mass exoneration" last year.