Judge hugs defendant she recognized as middle school classmate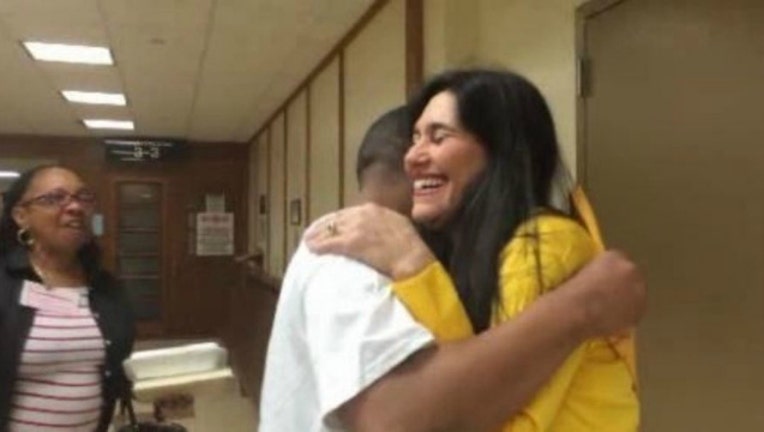 article
Nearly a year after a South Florida judge surprised a burglary suspect by revealing they went to middle school together, the two had a happy reunion Tuesday as the man got out of jail.
In courtroom video from June 2015, Judge Mindy Glazer suddenly asked Arthur Booth if they had been classmates at Nautilus Middle School in Miami Beach. Booth burst into tears.
"I'm sorry to see you here," the judge told him at the time. "I always wondered what happened to you, sir."
Booth had been charged in connection with a string of burglaries. He ultimately went to jail, but officials released him into an intervention program this week, WSVN reports. As Booth walked out of jail, the judge was there to greet him. They shared a hug and posed for a selfie. Booth told the judge he would get his life back on track.
WSVN-TV - 7NEWS Miami Ft. Lauderdale News, Weather, Deco