K-9 teams graduate from Indiana's K-9 Resource Protection Program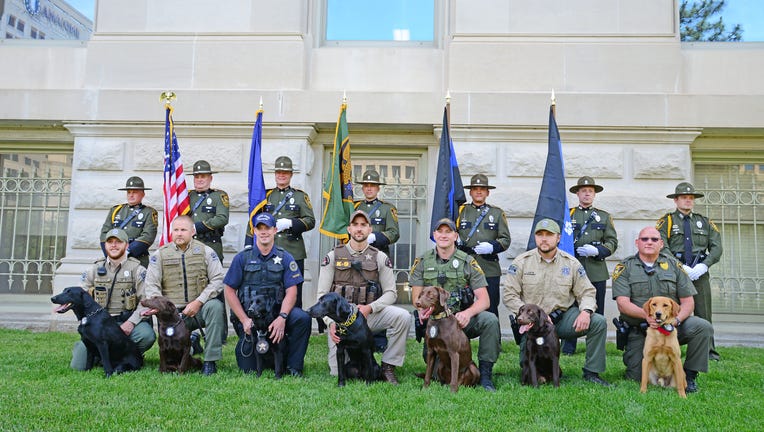 article
INDIANAPOLIS, Ind. - A graduation ceremony was held Thursday for seven K-9 teams that completed the Indiana Department of Natural Resources Division of Law Enforcement's nine-week K-9 Resource Protection program.
The graduating teams this year came from Indiana, Kansas, Oregon and Utah. In past years, Indiana has also helped start and train teams from natural resource agencies in Idaho, Kentucky, Maryland, Virginia and Washington, as well as from the African country of Zambia.
Indiana's K-9 program began in 1997 with a pilot program of two teams, which eventually grew to a team of 13 K-9 units throughout the state, officials said. 
The program trains K-9 teams that serve in Indiana in man-tracking, wildlife detection and article searches.
SUBSCRIBE TO FOX 32 ON YOUTUBE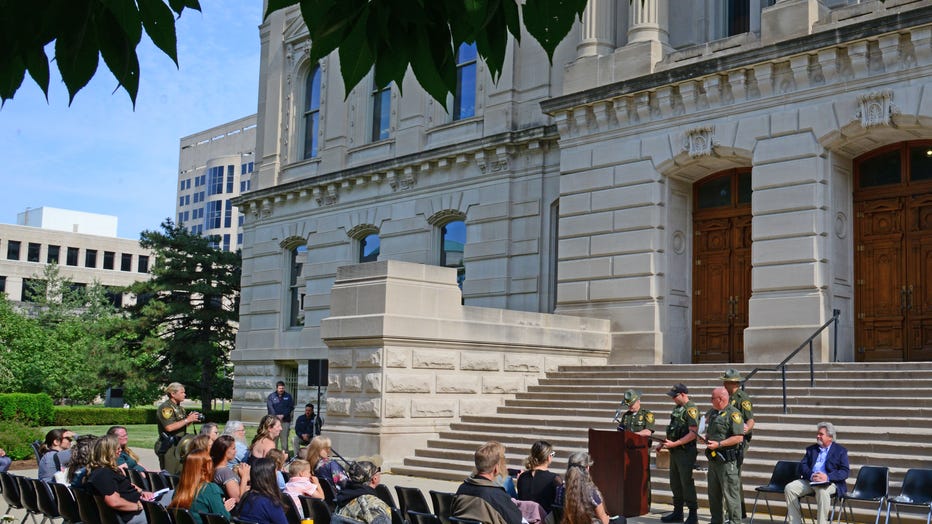 2023 conservation officer K9 school graduation
K-9s are trained to locate white-tailed deer, wild turkey, waterfowl and ginseng. The teams may also be trained to locate other species, depending on where in Indiana the handler is stationed, officials said.
The teams also provide conservation officers to help stop poaching and find lost hunters as well as poachers who have tried to hide from officers.
The units are also requested by other state and local law enforcement agencies for help in locating evidence, missing persons or fleeing felons.