'Kid cop' gets 18 months in latest police impersonation case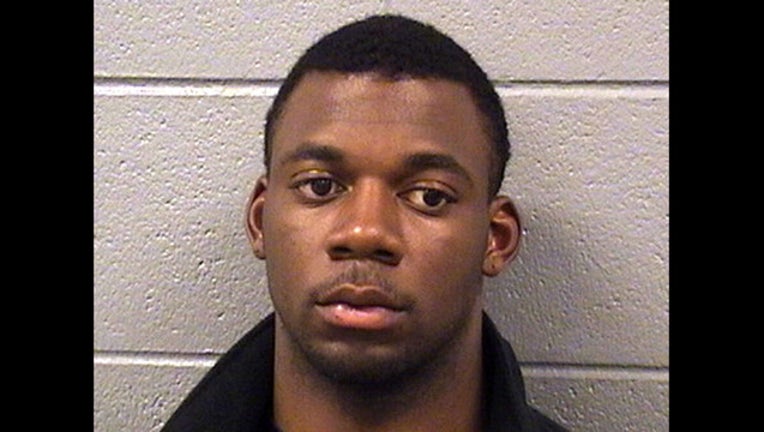 article
CHICAGO (Sun-Times Media Wire) - A South Side man who made national headlines for impersonating a Chicago Police Officer and patrolling the streets at 14 years old was sentenced to 18 months in prison Tuesday for a committing the same crime as an adult, the Chicago Sun-Times is reporting.
This was the second time Vincent Richardson was sent behind bars after pleading guilty to false impersonation of a peace officer — a Class 4 felony — years after his infamous juvenile arrest.
"How do you plead?" Cook County Judge William Lacy asked Richardson on Tuesday.
"Guilty, your honor," Richardson, now 21, replied.
In May 2015, a Chicago Police officer stopped Richardson and another man, Dantrell Moore, during traffic stop while investigating a call of shots fired in the 1200 block of West Marquette, Assistant State's Attorney Ericka Graunke said.
The officer noticed that Richardson and Moore were wearing bulletproof vests and had a police-style radio in the car's console and what looked to be firearms, Graunke said.
It was later revealed the weapons were BB guns.
Richardson told the officer he sometimes works as a security officer and often tries to unlock parked squad cars at police stations in hopes of stealing belongings left inside, Graunke said.
Moore, 22, is awaiting trial.
In 2009, Richardson sauntered into the Grand Crossing District police station and was able to dupe officers into letting him patrol the streets for five hours before he was caught.
Then-Mayor Richard M. Daley was infuriated over the incident and called for heads to roll.
Three years ago, Richardson posed as an Englewood District police officer and asked to purchase a nylon duffel bag, cargo pants, a blue duty shirt and a duty belt at VCG Uniform in the 5000 block of West Irving Park Road.
The salesman at the specialty store recognized Richardson from the news and called real law enforcement officials.
Richardson allegedly told the arresting officers in that incident: "I know what it's like to be one of you. I respect you because I did it for a day, chasing and helping people. My intentions are never to hurt people, just to help."
Richardson received 18 months in prison after pleading guilty in the 2013 incident, according court records.
Months after Richardson was arrested as a boy for pretending to be a cop, he was able to fool dealers at a South Side car dealership into thinking he was a businessman and drove off with a Lexus while going on a test drive.
Then in 2010, he was sentenced to a year in juvenile prison for pushing his mother and stealing his uncle's car.
He was again sentenced to a year in prison a year later for a weapons case.