Lake Forest burglary suspect arrested after brief foot-chase
LAKE COUNTY, Ill. - A 28-year-old man suspected of multiple burglaries in north suburban Lake Forest was arrested Tuesday morning.
Adam C. Pena, of Wadsworth, faces four felony charges including criminal damage to property, residential burglary, attempted residential burglary, and burglary to a vehicle, according to a statement from Lake Forest police.
About 5:58 a.m. on Tuesday, officers responded to a burglar alarm at a home in the 700 block of Green Bay Road. As police searched the area, they learned of several more burglaries in the area along with a description of the suspect using video from nearby residents.
Around 8 a.m., police located Pena in the 80 block of Sunset Drive. He tried to run from officers, but was eventually taken into custody a short time later, police said.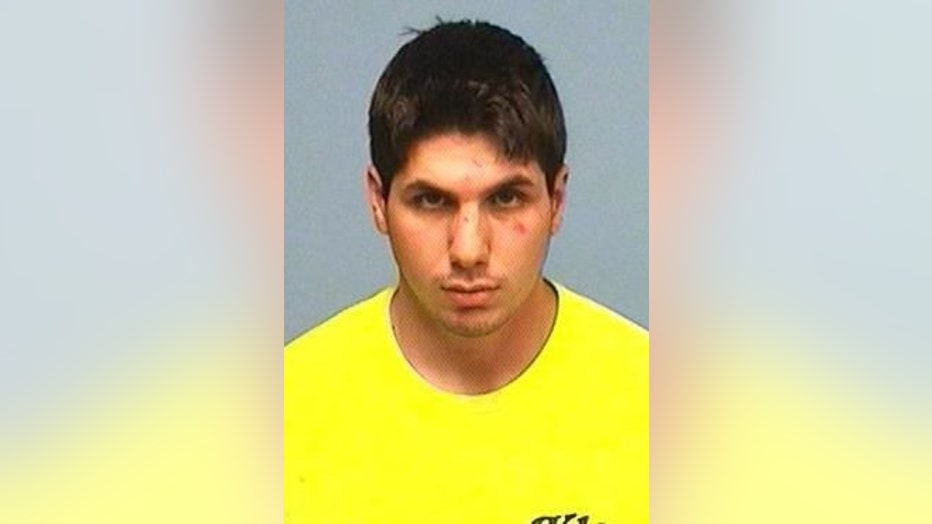 Adam C. Pena, 28. (Lake Forest police)
Along with the felony charges, Pena was charged with three misdemeanors. He is currently being held at the Lake Forest Police Department and will be taken to the Lake County Jail on Wednesday for his first court appearance.
Lake Bluff police assisted in Pena's arrest.