Lake View shooting: Woman, 72, shot while pushing toddler in stroller
CHICAGO - A 72-year-old woman was shot in Lake View Thursday afternoon.
The shooting occurred in the 3100 block of North Broadway.
At about 1:36 p.m., the woman was walking on the sidewalk when she was struck in the upper left thigh.
The victim was visiting from the suburbs, and was accompanied by two relatives. She was shot while pushing a toddler in a stroller.
She was transported to the hospital in good condition.
"It's appalling and very unlike this neighborhood. Its very safe, very family cultured here," said one Lake View resident.
Trisha Kurtz knows CPR and works at a bicycle shop nearby. She immediately went to help the victim.
"She was talking and in a lot of pain," said Kurtz.
DOWNLOAD THE FOX 32 CHICAGO APP FOR UPDATES ON THIS ARTICLE
North Broadway remains a popular destination with dozens of small businesses. 
The area is regularly flooded with people. Lake View residents now predict ongoing crime will steer many people away.
Sun-Times Media Wire contributed to this report.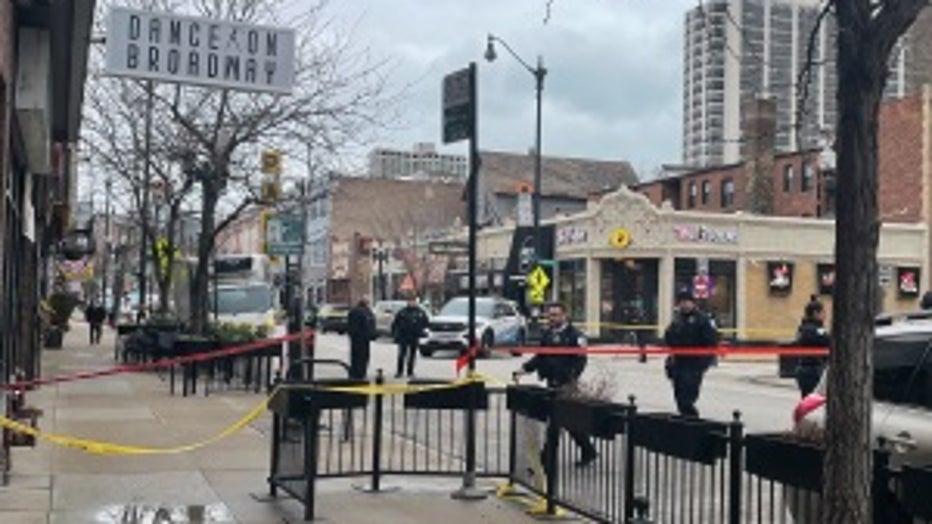 Police investigate a shooting in the 3100 block of North Broadway Thursday afternoon. | Caroline Hurley/ Chicago Sun-Times