Lakemoor PD officer who fatally shot man 'acted reasonably,' investigators say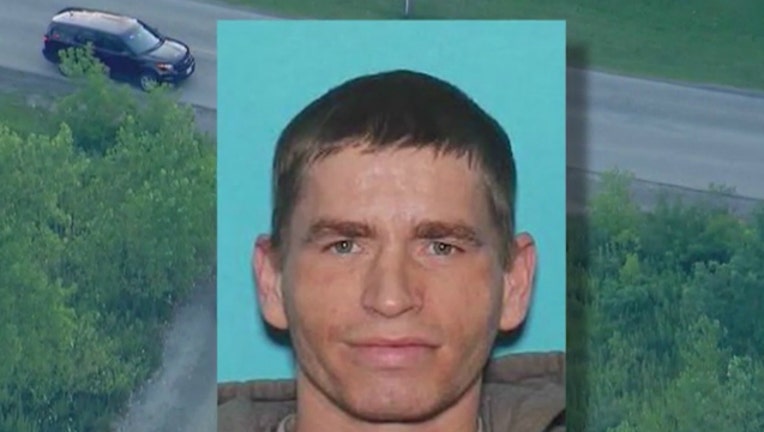 SUN TIMES MEDIA WIRE - A Lake County state's attorney has deemed a fatal police shooting earlier this year in north suburban Lakemoor justified, describing the encounter as an "ambush" by a man who was sought by authorities for a Pennsylvania murder when he was killed.
Kenneth Martell, 36, was shot to death by a Lakemoor police officer about 5 a.m. July 26 near Four Seasons Boulevard and Sullivan Lake Road, according to Chris Covelli, a spokesman for the Lake County Major Crimes Task Force. He was wanted by authorities in connection to the murder of 88-year-old Theodore Garver three days earlier in Meadville, Pennsylvania.
A four-month investigation by the Lake County Major Crimes Task Force found Officer Anthony Loiacono "acted reasonably and appropriately" in self-defense because Martell had pointed two revolvers at him before getting shot, according to a Wednesday statement from Lake County State's Attorney Michael G. Nerheim.
Martell was inside a sports-utility vehicle that another officer, Brianna Tedesco, found "suspicious" because it was backed onto a gravel path with no front license plate or lights on, Nerheim said. He rolled his window down upon her approach and stated he had been resting during his journey "heading west" from Pennsylvania.
The man was unable to identify himself to her, at first providing a fake name, but eventually handed over a piece of paper, Nerheim said. That's when she heard rustling as Martell peered down inside his driver's door.
"It became apparent that the tender of a piece of paper was designed to distract Officer Tedesco from what Martell was about to do," Nerheim said.
Martell pointed a handgun at Tedesco and pulled the trigger, but it did not fire, Nerheim said. She started wrestling with him for the gun and tried to radio in for help, but he grabbed her hand to block her before pulling her toward the car.
Tedesco then saw him reach for a second gun and "believed that Martell was about to kill her," Nerheim said. That's when her backup, Loiacono, showed up.
Loiacono walked forward and saw Martell raise his hands, clutching a revolver in both, Nerheim said. The two weapons were pointed at him.
"With both officers within feet of a man armed with two handguns, only one option remained for the officers: To defend themselves," Nerheim said.
Loiacono commanded the man to "drop it" before firing a single shot at his face, Nerheim said. He was unresponsive, with the two revolvers resting on his lap, and "no life-saving efforts could be attempted."
Martell was pronounced dead at the scene and an autopsy found he died of a gunshot wound to the face, according to the Lake County Coroner's Office. Toxicology results ruled he was on amphetamines, methamphetamines and marijuana when he died.
The two weapons on his lap were later identified as a loaded .38 caliber revolver and an unloaded .22 caliber magnum revolver, Nerheim said. A search in the woods nearby also unearthed hidden rifles, shotguns, crossbows and ammunition — as well as items and ID cards stolen from Garver, the slain Pennsylvania man.
Tedesco has worked at the Lakemoor Police Department for about a year, and Loiacono has been there since 2016, Nerheim said. Body camera footage was reviewed as part of the investigation.
Lakemoor police did not immediately respond to request for comment Wednesday morning on the results of the investigation.