Lane Tech student reported missing from Lollapalooza killed by Metra train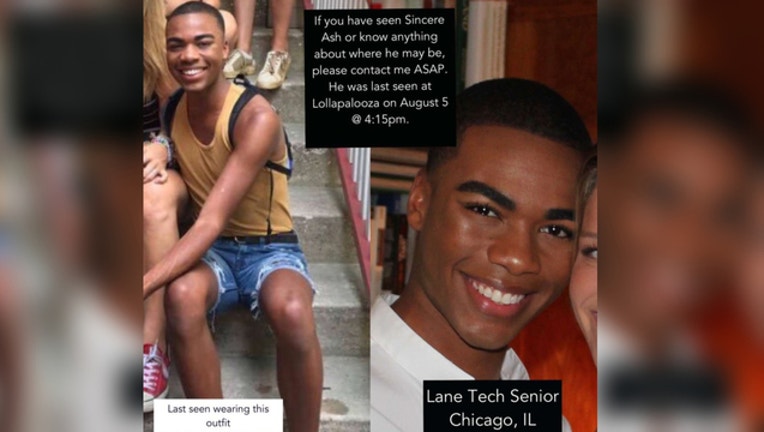 article
CHICAGO (SUN TIMES MEDIA WIRE) - A Lane Tech senior was fatally struck by a Metra train Sunday evening after he was reported missing from Lollapalooza.
Sincere Ash, 17, was last seen about 4:15 p.m. Sunday at Lollapalooza, according to a missing person flyer circulated by friends on social media. He was a senior at Lane Tech College Prep High School in Lake View.
Chicago police confirmed that a missing person report had been filed for Ash but did not provide further details.
Metra spokeswoman Meg Reile confirmed that Ash was hit by a Metra Union Pacific train Sunday near the Clybourn Station, 2001 N. Ashland Ave.
He was found about 6 p.m., according to the Cook County Medical Examiner's Office. He was dead at the scene.