Cook County woman arrested during Chicago looting pleads guilty to federal gun charges
CHICAGO - A south suburban woman on Friday pleaded guilty to federal gun charges in connection with her arrest as stores were being looted in downtown Chicago during unrest following the police killing of George Floyd in 2020.
Amber Peltzer, 31, of Lansing, was charged with possession of a firearm by a felon after officers spotted her around midnight peering from the shattered doorway of a South Loop bar.
The officers made a U-turn and approached Peltzer as she sat in the driver's seat of a red Honda Accord, officials said. They saw a handgun and $5,000 in jewelry with store tags still attached on the passenger seat.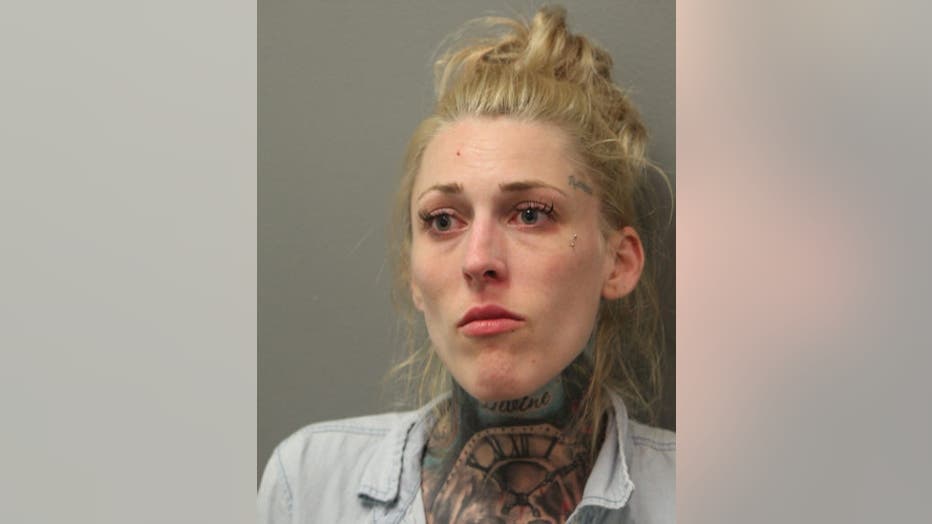 SUBSCRIBE TO FOX 32 CHICAGO ON YOUTUBE
Peltzer had been sentenced to five years in prison for a 2014 aggravated robbery case in Will County, a felony conviction that bars her from legally owning a firearm, according to charging documents.
The federal charge carries a maximum sentence of 10 years in prison. Peltzer's attorney on Friday said she would petition the court for a sentence in the range of three to four years.