Lawmakers aim to make Obama's birthday a holiday in Illinois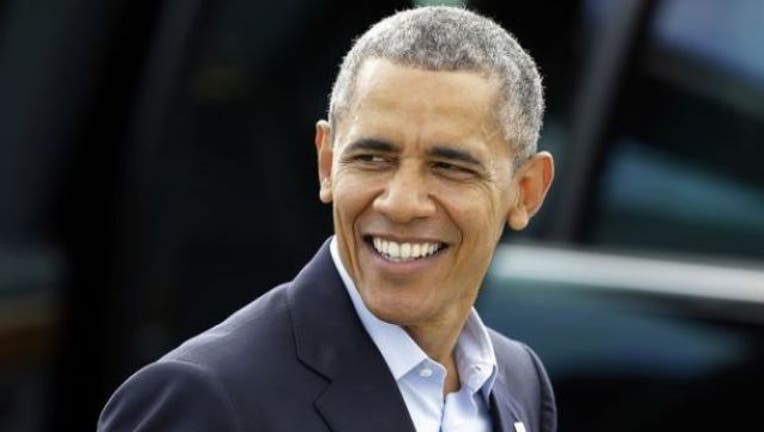 SPRINGFIELD, Ill. (AP) - Democratic lawmakers from Chicago have proposed legislation to make former President Barack Obama's birthday a state holiday.
Three bills have been introduced that would all make Obama's birthday, Aug. 4, an official holiday.
The two bills in the House, proposed by Democratic Reps. Andre Thapedi and Sonya Harper, would make Aug. 4 a "legal holiday," during which state government offices would shut down, and schools and businesses would have the option of closing.
Under a Senate bill co-sponsored by Democratic Sen. Jacqueline Collins, "Barack Obama Day" would be commemorative.
Thapedi tried making Obama's birthday a state holiday last year, but the bill stalled in a House committee.
"This bill is even stronger this year now that Obama is no longer in the White House," Thapedi said. "Last year, there were some concerns, honoring a sitting president. Now that he's no longer a sitting president, it's even more appropriate."
When Thapedi's bill was being considered last year, Republican Gov. Bruce Rauner's administration filed papers saying the bill would cost the state $3.2 million in salary for workers to have the day off. The administration also argued that Illinois would "lose $16 million in productivity from state workers having a paid, non-working holiday."
Thapedi said those numbers are overstated. Collins said she hopes Republicans can appreciate Obama's achievements.
"I hope we don't descend to what we see at the federal level," Collins said. "As a Democrat, I have no problem honoring President Lincoln. There should be reciprocity between parties, Obama belongs to Illinois, and Illinois belongs to all people, Republicans and Democrats."