Lawmakers draft plans to keep Illinois paychecks flowing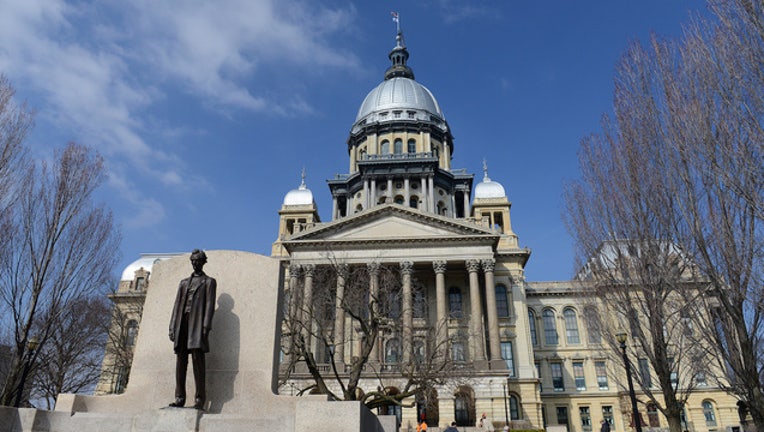 article
CHICAGO (AP) - Two Illinois lawmakers have introduced legislation to ensure that state employees continue receiving paychecks even if a judge agrees with the state attorney general's argument that their pay should be halted during the budget impasse.
Republican Rep. Avery Bourne of Raymond and Democratic Rep. Sue Scherer of Decatur introduced separate measures Wednesday that would keep paychecks flowing in response to a motion filed by Illinois Attorney General Lisa Madigan last week. Madigan asked a judge to reverse a previous court's ruling that found withholding paychecks violates a provision in the Illinois Constitution requiring all contractual agreements to be honored.
Madigan argued that the court ruling had contributed to prolonging the nearly two-year impasse.
Bourne said her measure is necessary to keep state workers out of the fray as the budget negotiations grind on between Republican Gov. Bruce Rauner and Democratic legislative leaders.
"We wanted to make sure that state employees are not put in the middle of this political fight," she said.
The Republican and Democratic measures would approach the payments differently. Bourne's proposal would obligate Illinois to pay state workers at current levels regardless of whether the General Assembly appropriates funds while Scherer's would make appropriations to cover personnel expenses across state government.
Rauner's office welcomed the measures. The Republican had decried the petition as an attempt to "cause a crisis" and shut down the government. His spokeswoman, Catherine Kelly, said Thursday that the governor's office is reviewing both House proposals and appreciates that lawmakers are "working on solutions."
Some critics have argued that the attorney general's move could give Democrats - including Madigan's father, House Speaker Michael Madigan -the upper hand in budget negotiations by putting pressure on the governor to avoid a government shutdown. But Speaker Madigan's spokesman, Steve Brown, called Scherer's bill a "precaution" in case the attorney general's motion is approved by the judge.
The measures could raise questions about priorities if legislators approve pay for state workers while not addressing social service providers' needs in the absence of a budget. But Scherer said her legislation indirectly benefits providers, too, because state workers are charged with processing the funding those organizations are receiving.
Illinois Partners for Human Service CEO Judith Gethner said lawmakers need to urgently address everyone's needs, but that a government shutdown could severely impact providers' abilities to perform their duties too.
"We should all get paid," she said. "It's about doing the right thing for all of us."
___
Follow Kiannah Sepeda-Miller at https://twitter.com/kiannahsepeda .