Letter written by Titanic victim sells for record; includes line 'If all goes well, see you in NY'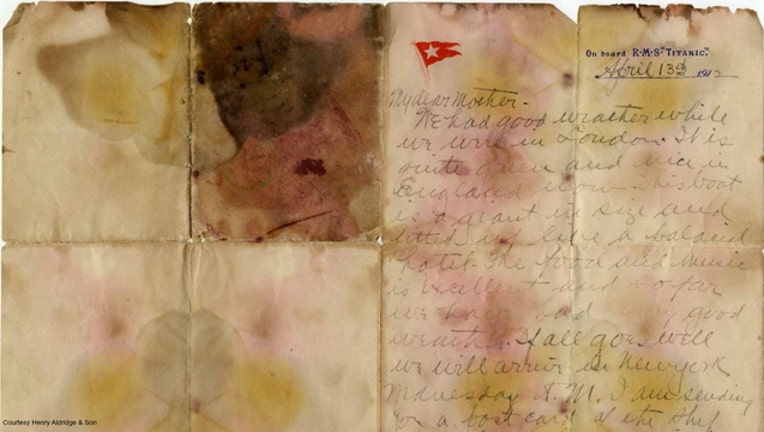 article
WILTSHIRE, England (Fox 32 News) - The last known letter written by a passenger who went down with the Titanic sold at auction on Saturday for $166,000.
The letter was written on "White Star Line" stationary by first class passenger Alexander Oskar Holverson, according to the Henry Aldridge & Son auction house.
It was written to Holverson's mother on April 13, 1912, the day before the ship sunk. Holverson died; the letter was recovered from his body.
Ironically, the letter includes the line, "if all goes well we will arrive in New York Wednesday A.M."
Holverson was a successful salesman and had been with his wife on a vacation in Buenos Aires. She survived.
The previous record for a Titanic letter was $156,000.