Lindsay Lohan, Jake Paul, Soulja Boy and other celebs charged with alleged crypto violations by SEC
WASHINGTON - The Securities and Exchange Commission (SEC) announced charges Thursday against several celebrities they say were illegally touting cryptocurrency asset securities Tronix (TRX) and BitTorrent (BTT) without disclosing that they were compensated for doing so and the amount of their compensation. 
The eight celebrities charged were: Lindsay Lohan, Jake Paul, DeAndre Cortez Way (Soulja Boy), Austin Mahone, Michele Mason (Kendra Lust), Miles Parks McCollum (Lil Yachty), Shaffer Smith (Ne-Yo) and Aliaune Thiam (Akon). 
With the exception of Cortez Way and Mahone, the celebrities charged agreed to pay a total of more than $400,000 in disgorgement, interest, and penalties to settle the charges, without admitting or denying the SEC's findings, according to the SEC.
"While we're neutral about the technologies at issue, we're anything but neutral when it comes to investor protection," said Gurbir S. Grewal, director of the SEC's division of enforcement, said adding, "Sun paid celebrities with millions of social media followers to tout the unregistered offerings, while specifically directing that they not disclose their compensation. This is the very conduct that the federal securities laws were designed to protect against regardless of the labels Sun and others used."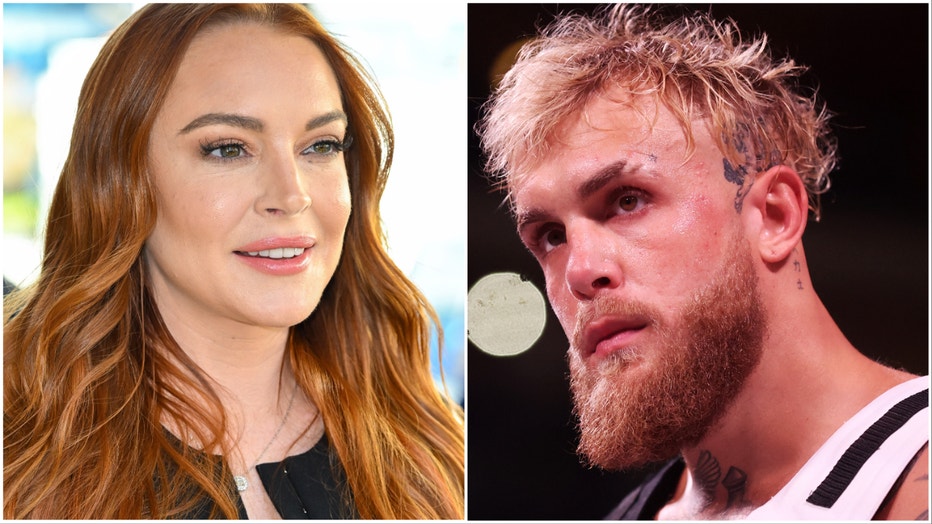 Lindsay Lohan (LEFT) and Jake Paul (RIGHT). (Credit: James Devaney/GC Images, Christian Petersen/Getty Images)
Simultaneously, the agency also charged crytpo asset entrepreneur Justin Sun and his companies TRX, BTT, and Rainberry Inc. for fraud and other security violations. 
In the SEC's complaint, filed in the U.S. District Court for the Southern District of New York, the agency alleged that Sun and his companies offered and sold TRX and BTT as investments through multiple unregistered "bounty programs," which directed interested parties to promote the tokens on social media, join and recruit others, and create BitTorrent accounts in exchange for TRX and BTT distributions.
The complaint further alleged that Sun, BitTorrent Foundation, and Rainberry offered and sold BTT in unregistered monthly airdrops to investors, including in the United States, who purchased and held TRX in Tron wallets or on participating crypto asset trading platforms. 
According to the complaint, the SEC said each of these unregistered offers and sales violated Section 5 of the Securities Act. This requires all issuers to register non-exempt securities with the SEC. Section 5 regulates the timeline and distribution process for issuers who offer securities for sale.
The commission also alleged that Sun violated the anti-fraud and market manipulation provisions of the federal securities laws by "orchestrating a scheme to artificially inflate the apparent trading volume of TRX in the secondary market." 
"This case demonstrates again the high risk investors face when crypto asset securities are offered and sold without proper disclosure," said SEC Chair Gary Gensler. "As alleged, Sun and his companies not only targeted U.S. investors in their unregistered offers and sales, generating millions in illegal proceeds at the expense of investors, but they also coordinated wash trading on an unregistered trading platform to create the misleading appearance of active trading in TRX. Sun further induced investors to purchase TRX and BTT by orchestrating a promotional campaign in which he and his celebrity promoters hid the fact that the celebrities were paid for their tweets."
FOX Television Stations reached out to BTT and TRX for comment. 
The crypto industry has been humbled by a massive downturn in crypto prices, as well as the bankruptcy of several well-known companies.
RELATED: Attorney: FTX founder Bankman-Fried agrees to extradition to US
While Crypto.com still is operating, the company is significantly less healthy than it was a year earlier.
The Singapore-based company announced in January that it was laying off 20% of its workforce, on top of layoffs implemented in late 2022. The company also disclosed that a significant part of its assets were tied up in low-quality cryptocurrency coins like the Shiba Inu Coin.
This story was reported from Los Angeles.