Loop bank robbery: New info released about gunman who said he was a 'sugar daddy' and running for president
CHICAGO - New details were released on Wednesday after an armed suspect robbed a downtown Chicago bank earlier this month that resulted in a security guard being shot and nearly $24,000 stolen.
On March 9, 2023, around 2:59 p.m., a man armed with a gun – who was later identified as Jawad H. Hakeem – allegedly entered the Fifth Third Bank located on the corner of Wacker Drive and Madison Avenue and announced a robbery.
While pointing a black handgun at two bank employees, Hakeem allegedly yelled words to the effect of, "I'm robbing you! Get down! There is a bullet in the chamber!"
Hakeem then threw a plastic bag at the employees – who he referred to by their first names because they had nameplates on their shirts – and told them he wanted $100,000 in $100 bills, according to a criminal complaint.
He also threatened to kill the employees, the complaint states.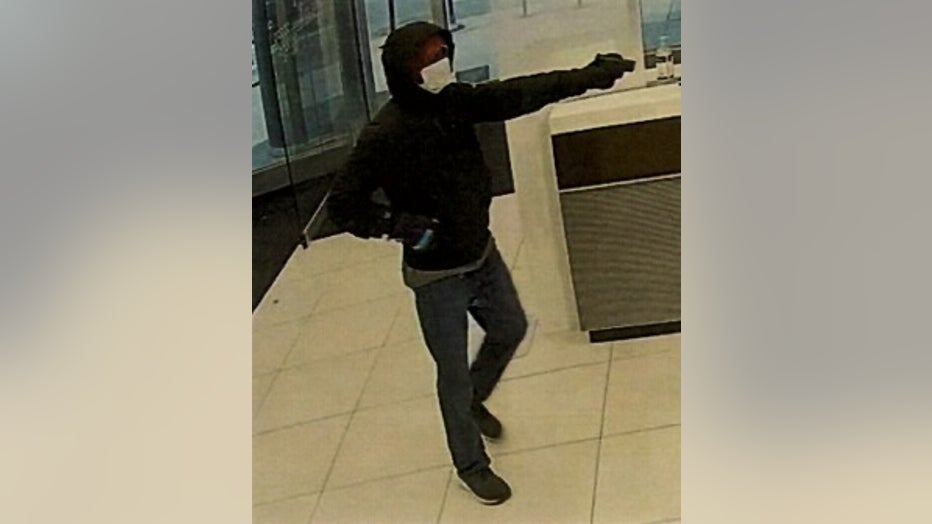 Suspected bank robber Jawad Hakeem | FBI
A third employee who was in the bank's breakroom heard the commotion and observed what was going on through surveillance cameras. She then called 911 and pressed a panic button in the breakroom.
At this point, the bank's 59-year-old security guard who was standing outside saw Hakeem who was still allegedly pointing a gun at the employees. At the same time, Hakeem saw the security guard, which is when he grabbed the plastic bag full of money and ran to the bank's exit, according to the criminal complaint.
That's when the security guard pulled out his gun – a revolver with seven rounds of .38 caliber ammunition – and began backing away. Hakeem can be seen on surveillance video entering the area near the bank's glass revolving doors with his gun pointed toward the guard.
At this point, the two exchanged gunfire. The guard shot all seven rounds and had to take cover to reload his gun. He also sustained a graze wound to his hand.
SUBSCRIBE TO FOX 32 CHICAGO ON YOUTUBE
On surveillance video, Hakeem appeared to lose his balance during the gunfire and dropped some of the money in the plastic bags. He then gathers some of the money he dropped and flees eastbound on Madison Street around 3:01 p.m., according to the criminal complaint.
Law enforcement says Hakeem was identified as the gunman after a female witness called authorities to report that shortly before the bank robbery, the woman was standing in a nearby alley smoking a cigarette when a man who was wearing clothing similar to the gunman approached her and began a conversation.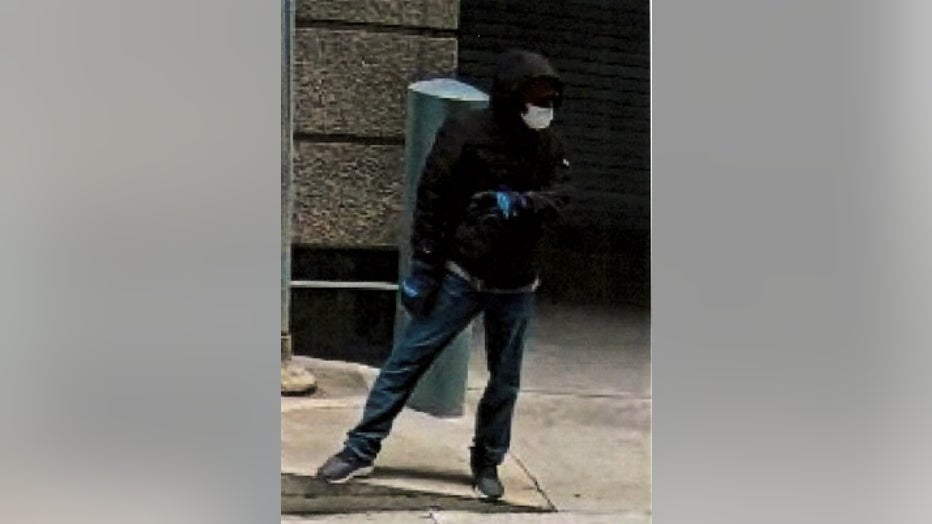 Suspected bank robber Jawad Hakeem | FBI
Hakeem allegedly told the witness he was a "sugar daddy" and running for president in 2024. The conversation lasted about two minutes.
The witness told police that Hakeem gave her his phone number. Hakeem allegedly told her there was an easy way to remember the phone number: that "312" symbolized Chicago, the middle three digits were assigned to him by T-Mobile because he was "special", and the last four digits were notable because it was the first year slavery began in the United States.
At this point, the woman walked away. She later called police after seeing media reports and recognizing the image of the bank robbery suspect.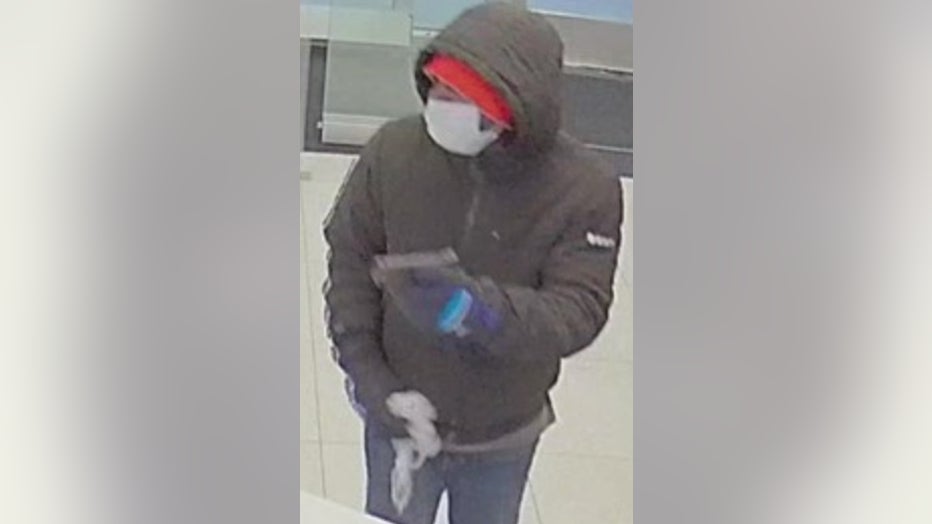 Suspect in Loop bank robbery on March 9, 2023 | FBI
Law enforcement also discovered a Facebook page called "Prince Hakeem" that listed the suspected bank robber's full name, two phone numbers that were his – one of which was the number he gave to the female witness – and his home address in Waukegan, according to the criminal complaint.
The Facebook page also said Hakeem was "President of the United States of America" and that "I've been a Sugar_Daddy since 2005", the complaint states. These statements were consistent with what he allegedly told the female witness in the alley.
On March 13, 2023, Hakeem was arrested by Waukegan police on an active warrant for theft charges. Suburban officers learned that Hakeem had rented a room at the Best Motel on South King Drive in Chicago over the weekend of March 11-12.
On March 15, FBI agents visited the Best Motel to obtain surveillance video. Employees told officers that Hakeem failed to check out of his room on March 13 and that when staff entered the room, Hakeem was not there but they found clothing, a gun and other belongings.
The gun was a black 9-millimeter and was turned over to Chicago police, according to the criminal complaint. Police say the caliber of the gun is consistent with the shell casings left behind at the bank robbery.
The clothing recovered from the room appeared to match what Hakeem wore during the bank robbery, the complaint states.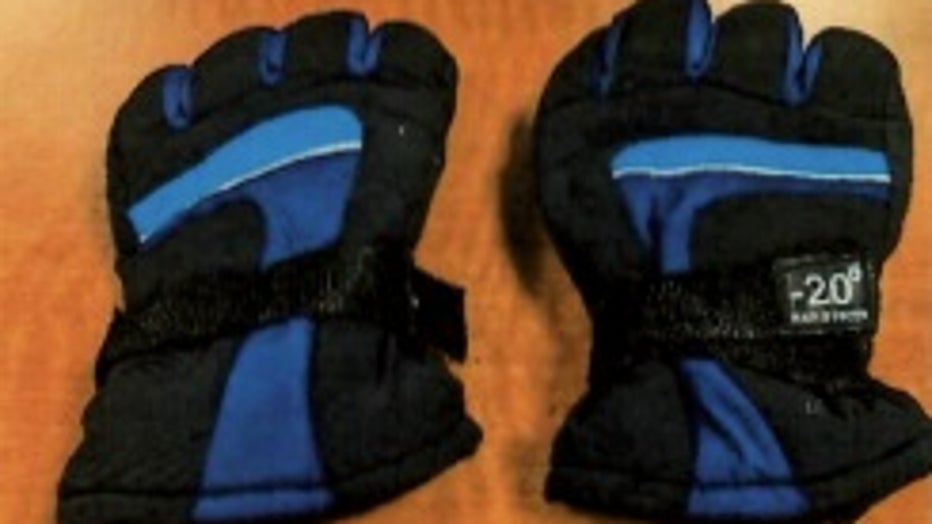 Gloves worn by suspected bank robber Jawad Hakeem | FBI
In total, Hakeem allegedly stole $23,900 from the Fifth Third Bank in the Loop.
The brazen robbery that ended with bullets flying occurred in broad daylight when commuters would soon be catching their afternoon trains.
"All of the sudden I heard a loud noise, a couple pop, pop, pop, pops, about 5 or 6, what sounded like gunshots," said Dominik Modrzejewski, who works across the street from the bank.
Those sounds sent Modrzejewski rushing to his office window.
"I looked down to the bank and I saw a gunman shooting at that door right there. I started recording him as he was getting away, there was money flying everywhere," said Modrzejewski.
Multiple windows of the bank were shattered during the gunfire.
"I'm up in my office and I look downstairs just to see about 15 cop cars, saw them with shields run into the building, so it was a little chaotic," said Kristen Bogolin, who works nearby. "Absolutely crazy, I mean we walk to Starbucks, we walk to get lunch in broad daylight, you don't expect things like that to happen, really sad, glad he's not hurt but crazy."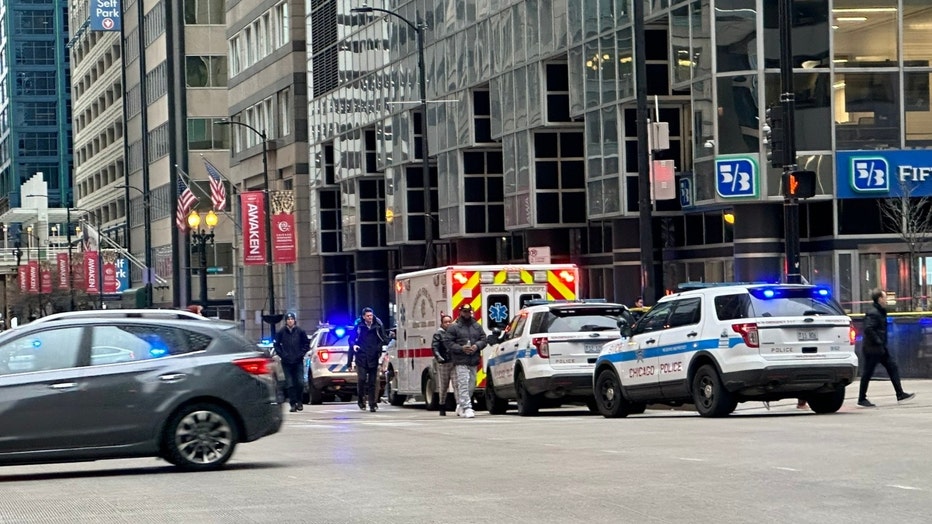 Armed bank robbery in Loop on March 9, 2023 | @OliverSloup/Twitter
Fifth Third Bank released the following statement:
"We are not able to speak to the details of the incident, but the safety of our employees, customers and the public is our utmost concern. We are cooperating fully with law enforcement authorities. If I am able to share more as we learn more I will reach out."