Man accused of killing girlfriend's cousin during fight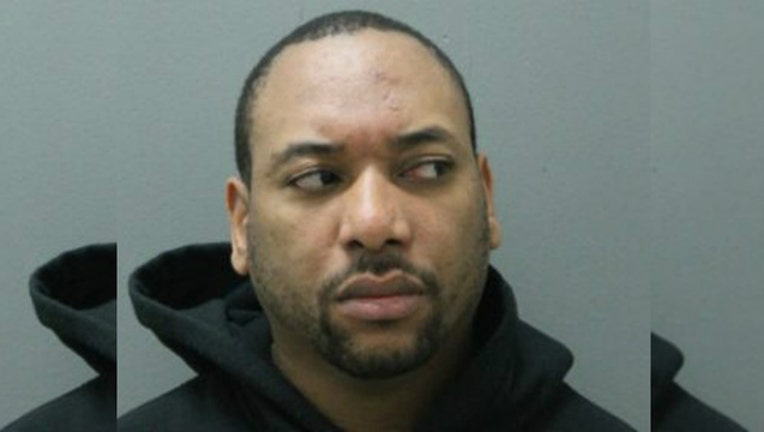 article
CHICAGO (SUN TIMES MEDIA WIRE) - A Chatham man shot his girlfriend's cousin to death after he started beating her after a party at the couple's apartment, Cook County prosecutors said Thursday.
Assistant State's Attorney Bryan Grissman didn't say whether 40-year-old Michael Gipson was trying to break up the fight, but said the woman's daughter and aunt, who lived on the building's first floor, tried to intervene before the shots were fired on Nov. 20, the Chicago Sun-Times is reporting.
Earlier that morning, Rehomore Spivey left a party he and his girlfriend were hosting  because he thought a guest was cheating in a card game.
So he left the gathering after arguing with the others, but eventually returned and sulked in his room until 3 a.m., Grissman said.
When Spivey emerged, this time he picked a fight with his girlfriend because someone he didn't like showed up at the bash in the 7800 block of South Michigan, Grissman said.
Spivey allegedly knocked his girlfriend to the ground, got on top of her and started hitting her in their second-floor apartment.
That's when the woman's female relatives tried to separate the couple, Grissman said.
Soon, Spivey, 32, started arguing with Gipson, who also lived on the building's first floor, Grissman said.
During, the argument, Spivey took out a gun and shot Gipson, Grissman said. Gipson fell, then Spivey stood over Gipson and fired one more time before fleeing the apartment with his girlfriend's car keys, Grissman said.
As Spivey drove away with his girlfriend's van, an unknown man came out of the building and shot at his vehicle, Grissman said.
Gipson died from a gunshot wound to his chest.
Spivey's girlfriend, his girlfriend's aunt and the girlfriend's daughter all identified Spivey as Gipson's shooter, Grissman said.
Another witness also saw Spivey fleeing from the apartment after hearing gunshots that morning, Grissman said.
Spivey was on parole for a 2012 burglary.
"You are dangerous, and you are a flight risk," Judge Adam Bourgeois Jr. told Spivey before ordering him held without bail Thursday.