Man accused of sexual battery of 2-year-old in Chick-fil-A bathroom denied bond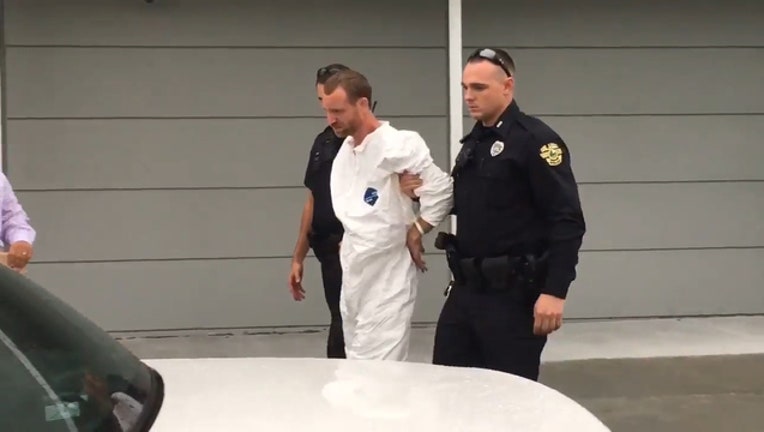 article
ORLANDO, Fla. (WOFL FOX 35) - A Central Florida man is accused of sexually assaulting a toddler in the restroom of a fast food restaurant.
David Gray, 35, whom police say is a daycare worker at a private Orlando-area residence, was arrested on Friday after witnesses said he assaulted a 2-year-old girl inside a Chick-fil-A, located at 4752 S. Kirkman Road, near Conroy Road.
When Orlando police officers arrived at the restaurant, a witness said she saw a man in a motorized wheelchair with a baby on his lap enter the building and go straight into the bathroom.  After an extended amount of time, another customer yelled "call the police, a child is being abused in the bathroom," according to a police report.
Police said Gray was working as a home daycare provider for the family of the child.
Employees said the man, later identified as Gray, is a frequent visitor to the restaurant.  Patrons tried to keep Gray from leaving, but he pulled out a stun gun and threatened violence, according to police.
Gray faces multiple charges, including  sexual battery, lewd and lascivious battery, lewd and lascivious molestation, lewd and lascivious conduct, lewd and lascivious exposure, and child abuse.  He is being held in the Orange County Jail.
Gray's former landlord, Sebrina Bryant, said Gray is the last person she'd suspect of doing this.

"He was just great!" she said. "He was great with the kids, great with paying his rent on time. I never seen any signs."
Saturday, Gray went before a judge for his first appearance, but was denied bond.