Man charged in fatal Garfield Ridge hit-and-run crash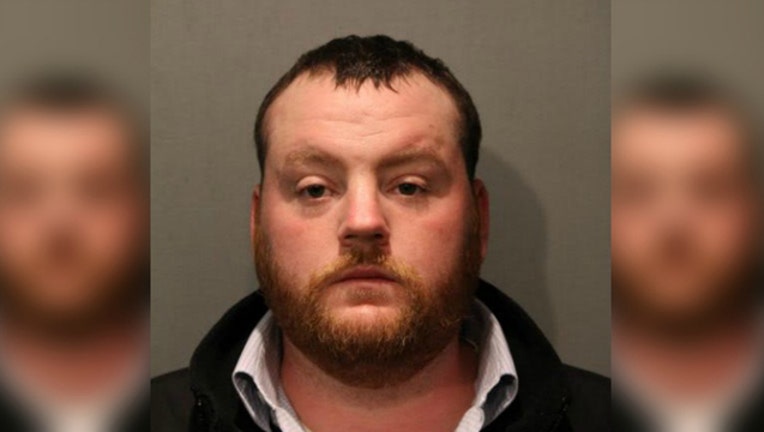 article
(SUN-TIMES MEDIA WIRE) - Reckless homicide and DUI charges have been filed against the driver of an SUV who allegedly struck two pedestrians late Saturday on the Southwest Side, leaving one of them dead.
Patrick Brazel admitted he had one beer before the wreck and fled the scene at Archer and Lavergne because he knew he had hit something and "freaked," Assistant Cook County State's Attorney Jamie Santini said Tuesday.
Brazel's attorney, Michael Clancy, questioned why his client was charged with DUI even though a Breathalyzer taken four hours after the incident showed Brazel's  blood-alcohol level at 0.056 — well below the 0.08 legal limit.
Brazel, of the 5800 block of South Neva Avenue, also passed field sobriety tests, Clancy noted.
Guadalupe Chavez, 42, was struck and killed.
The 39-year-old man who was crossing the street with Chavez around 10:45 p.m. Saturday suffered a fractured ankle.
The pair, who had just parked their car, were walking northbound across Archer before stopping for a westbound bus, Santini said. The bus slowed down to let them continue to cross.
But then Brazel, speeding in his red Jeep Patriot, sped around the bus at 45 to 50 mph, Santini said.
Brazel, 27, hit the male victim in the leg with his right side bumper, Santini said.
Chavez was thrown in the air as a result of the impact from the Jeep, Santini said. She suffered multiple injuries to her head and was pronounced dead at an area hospital.
Brazel allegedly never stopped after he hit the victims. But a witness followed him and called 911, giving the dispatcher's Brazel's license plate number.
Brazel tried to lose the witness, traveling up to 80 mph in residential streets and alleys, Santini said.
The witness eventually saw Brazel's Jeep parked at 59th and Neenah. When police arrived, they found the empty Jeep still running, Santini said. The officers also noticed that there was significant front-end damage to the SUV and that it was missing its right side rearview mirror.
Brazel was arrested a few minutes later when officers saw him walking at 58th and Rutherford.
On Tuesday, Clancy told Judge Laura Sullivan that the victims were crossing the street against traffic when there was a green light. Brazel, who works in the trucking business, was cooperative since he was taken into custody. None of the arresting officers cited him with a DUI, Clancy said.
Santini emphasized that results from a urine and blood draw taken from Brazel are pending.
Brazel is a 2004 graduate of De La Salle Institute. He is married with one child and has another on the way, Clancy said.
Brazel has been charged with leaving the scene of an accident causing injuries or death; reckless homicide; aggravated DUI causing a fatal accident; and one misdemeanor count of DUI, according to Chicago Police.
He also was cited for failure to take due care for a pedestrian in the roadway.
Sullivan ordered Brazel held in lieu of $50,000 bail.