Man charged in security breach at Chicago's O'Hare Airport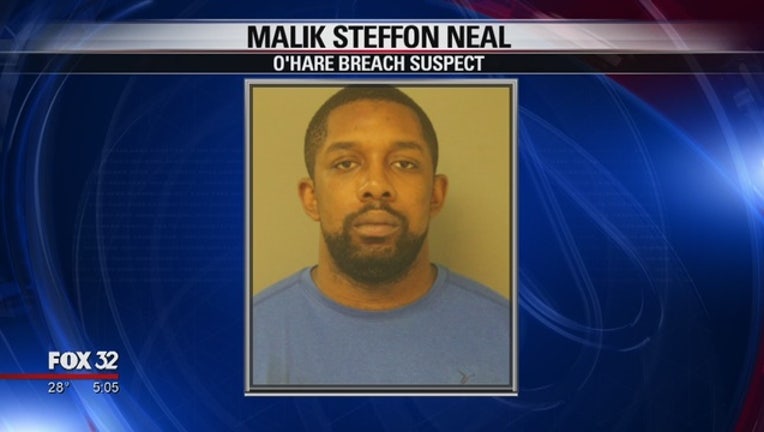 article
CHICAGO (AP) — Aggravated battery and criminal trespass charges have been filed against a suburban Chicago man who allegedly forced his way past security at O'Hare International Airport.
Cook County Circuit Judge Maria Kuriakos Ciesil on Monday ordered 21-year-old Malik Steffon Neal of Joliet held without bail.
Police say Neal was arrested Sunday after he entered a restricted area without a valid ticket and ignored police commands to stop.
Neal allegedly struck several officers as they tried to arrest him. One Chicago officer was taken to a hospital for treatment of injuries to the face, and a Chicago sergeant was treated at the scene.
Authorities say Neal was taken to Resurrection Medical Center for a mental health evaluation after he was arrested.
It wasn't immediately known if Neal has legal representation.